Plus Drive Test
Meets Requirements for Behind-the-Wheel
Instruction and Includes Your License Test




140,000
Students Expertly
Trained

BEHIND-THE-WHEEL SIX PLUS DRIVE TEST
The Behind-the-Wheel Six Plus Drive Test program is an easy and convenient way to meet state requirements for your behind-the-wheel lessons and official license test. During one-on-one lessons, your highly trained, state-certified instructor will use the DriveSafe for Life System™ to help you develop the 10 key skills required to be a safe driver in a positive, supportive environment. As your skills improve, your instructors will add speed and complexity to your lessons. Lessons are available seven days a week, and scheduling them is easy. Once you have held your permit for a full 12 months, you will ease the stress of your official license test by taking it at DriveSafe. Upgrade to the Behind-the-Wheel Safe Driver program to learn potentially life-saving skills at our five-hour Defensive Skills Day, and Save!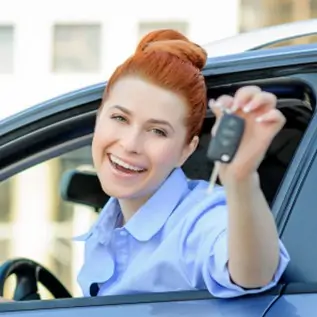 DriveSafe made everything easy! They had great communication and were always available to answer our questions. Everyone my daughter drove with made her feel comfortable and more confident in her driving.


Everyone was so friendly. My child felt heard and encouraged while driving. It has been a great experience for her!


My son's first driving experience with an instructor had him really nervous, but DriveSafe Wheat Ridge was kind, reassuring and supportive! He is looking forward to his next lesson!


"The instructor made my daughter feel welcomed and encouraged her not to be nervous and to do her very best. Thank you for helping my daughter achieve her goal of becoming a licensed driver. You are the best!"


My twin sons just completed their lessons and the office is arranging to schedule their tests as soon as they are eligible. Throughout the 6 lesson experience, the DriveSafe staff was professional, personable, and extremely knowledgeable. I have noticed the positive effects the lessons are having on their skills every time we drive. The instructors were able to stop the bad habits they may have learned from their parents and others while teaching the proper techniques and that training is sticking. The rapport built between my sons and the instructors had everything to do with how they listened and learned. That is a skill that cannot be taught and goes to show the incredibly high caliber of their teaching staff. I could not be happier with DriveSafe and my kids feel the same way.


Excellent teachers! My daughter had a very good experience with honest feedback and good tips to improve driving skills. Easy to set up appointments with reminder texts.
READY TO START YOUR DRIVERS EDUCATION?