Frequently Asked Questions
DriveSafe Driving Schools
Learning to drive is a major milestone, and your choice of a driving school is very important. As Colorado's largest and most trusted driving school, DriveSafe provides comprehensive drivers education to prepare teens and adults to be safe drivers for life. All of our programs feature the DriveSafe for Life System™, in which we take a positive and encouraging approach in helping students learn the rules and regulations of driving, develop safe driving habits, and gain the confidence to be safe decision makers while driving.
FREQUENTLY ASKED QUESTIONS
How soon can my teenager begin driver's education classes and get his/her learner's permit?
In Colorado, teenagers can receive their learner's permit on their 15th birthday if they have completed a 30-hour classroom course and passed their written permit test. For that reason, many teens choose to start their driver's education classes well in advance of their 15th birthday. Under Colorado State law students can begin their drivers education at 14-1/2, and they can take their permit test when they are 14 years and 11 months of age.
When can my teen get his/her license?
Teens have to keep their permit for a minimum of 12 months (or until their 18th birthday). During that time, they'll need to complete 6 hours of driving lessons with a certified school and log 50 hours of supervised driving time with a parent or guardian (including at least ten at night). Once these requirements have been met, your child can test for his or her license. Those who receive their permit on their 15th birthday are eligible to receive their license on their 16th birthday.
Is the Written Permit Test included in your program?
Yes, all of our Comprehensive, Online, and Driver Awareness Classes include the permit test at no extra cost. Students are eligible to take it after they have completed all their classes (and are 14 years and 11 months of age).
How do DriveSafe classes work?
The program consists of eight 3½ hour classes. Typically, there are two classes on weekend days and during school breaks, so students can complete the program in as few as four days. Students also receive two hours of class credit for a required homework assignment. We offer a Parent Orientation at the beginning of Class 1, and Class 8 must be taken as the final session. Other than that, it is fine to take the classes in any order.
Will the Behind-the-Wheel Instruction be in your car or ours?
All Driving Lessons take place in DriveSafe cars which are equipped with dual brakes and mirrors to give the instructor control of the vehicle, if necessary. Defensive Skills Day takes place primarily in the family vehicle, except for the skidding exercise, which takes place in DriveSafe vehicles.
What is the cancellation policy for scheduled driving lessons?
As a courtesy to our drivers and other students who may have been available for that time slot, we charge a $50 fee when students cancel their driving lesson with less than 24 hours notice or if they simply fail to show up.
What is the benefit of taking the Drivers License Test at DriveSafe as opposed to the DMV?
Most students find testing with DriveSafe to be faster and friendlier than testing at the DMV. By creating a less stressful environment, we are able to help students perform much better on their test.
Due to the ongoing COVID-19 pandemic, the DMV may not be offering license tests at the moment.
Does my teen need to pre-register with the DMV in advance of getting the permit?
Yes, this is a new requirement by the State of Colorado. Here's what to do: • Go to https://MyDMV.Colorado.gov • Click on "Apply for Driver License or ID" • Enter information about your student. • Hit Submit. You will receive a Confirmation Number. • Print the Pre-Registration form with the Confirmation Number and Barcode. • Student brings the Pre-Registration form to class. • Student writes the Confirmation Number on the bottom left corner of the Attendance Recor
WHY TAKE DRIVERS EDUCATION?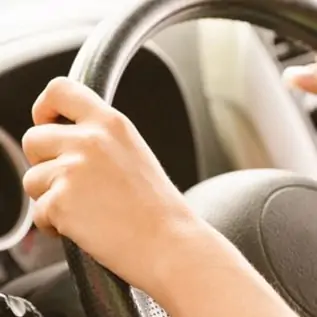 Get your drivers license sooner
Students who take an approved drivers education program can get their permit as soon as their 15th birthday and their license as early as their 16th birthday. Students who skip drivers education cannot get their license until after they have turned 17.
Drivers Education provides knowledge and hands-on training that most parents are unable to give their teens. We teach concepts like IPDE, SMOG (for lane changes), maintaining a proper space cushion, proper steering technique, searching and scanning, and much more. Professional instruction will help your teen learn to be a responsible driver and safe decision-maker behind-the-wheel.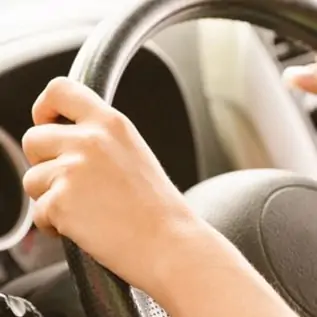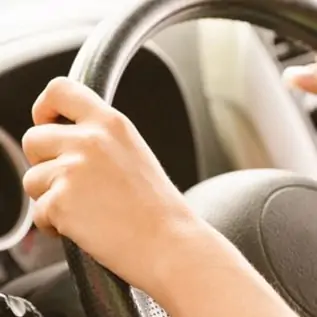 Most major insurance companies offer sizeable discounts for students who complete comprehensive drivers education programs. Over a span of years, the insurance savings will more than offset the cost of the program (not to mention the substantial cost savings that come from being a safer driver!)
Enrolling teens in a comprehensive drivers education program gives them their best opportunity to learn to be safe and responsible drivers, and offers parents a greater sense of peace of mind. Studies have shown that teens who have taken professional drivers education do a better job of staying safe on the road.