Interested in Working at DriveSafe?
Explore Our Available Positions Below
Click below to learn more about available openings and to apply.
Starting Pay: $18 / hr; Opportunities to Advance to: $24 / hr.
If you love to drive and want to positively impact young lives, becoming a Behind-the-Wheel driving instructor will offer you the opportunity to help students achieve this important milestone in their lives. Our full training program will give you the tools you need to teach Colorado driving laws while teaching young drivers how to make smart decisions on our roads. Click below to learn more.
"Flat out fantastic place to work. The leadership is really engaged with even the part time employees. You often see the CEO himself going around and helping out when someone is in over their heads. They have absolutely fantastic benefits for their full time employees and their part time employees enjoy extremely flexible scheduling and solid hourly pay. I would recommend this place to literally anyone. Three of my close friends got a job there at my recommendation and really enjoy it."

"I personally enjoy working at DriveSafe. Its great to give back to the community and teach our future drivers important Behind The Wheel skills. Management is friendly and my own manager is hugely supportive and picks me up when I need the support. Work culture is great and it's a joy to work with all different ages, people and backgrounds."
Starting Pay: $20 / hr; Opportunities to Advance to: $24.50 / hr.
If you enjoy working with teens and teaching skills that will last a lifetime, consider becoming a DriveSafe Classroom Instructor. Our engaging and interactive curriculum helps students learn the laws of driving while encouraging them to make decisions that will keep them safe in all driving conditions. Our full training program will guarantee your success. Click below to learn more. 
"Working for Baron Education/DriveSafe Driving Schools is a great way to "give back" to the community. The focus is keeping teens safe on the road. Employees keep voting the company a Top Workplace year after year. The hardest part of the job is the busy-ness of the summer. The best part is that drivers can create their own schedules and work when they want to!"

"In general, the company is a great place to work for. Very flexible, and good business design. The management staff are very professional and treat you like a person instead of an asset."
WORKING AT BARON EDUCATION
DriveSafe is the drivers education unit of Baron Education, a milestone education company whose mission is to prepare students for their future and help them achieve their greatest potential. Since its start in 2008, DriveSafe has grown to be the largest and most trusted driving school in Colorado, with twelve locations throughout the Denver area and 20,000 students annually.
The company also includes CollegeDrive Test Prep & Tutoring, a rapidly growing test prep, tutoring, and college consulting business.
Our team members are hired based on their skills and interests, and they all go through a rigorous training program. The one trait we can't teach but is absolutely essential to working at Baron Education is the true enjoyment of working with teens and helping them develop and succeed.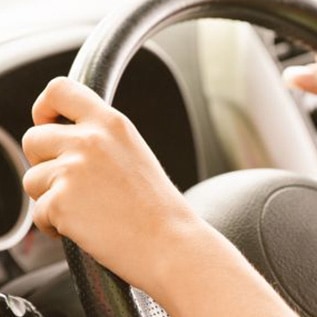 Working for Baron Education is more than just a job—it's a career pathway. We seek individuals passionate about education to fulfill a variety of roles, from classroom teachers to behind-the-wheel instructors to center staff and management. You'll work directly with students and families, and you can have a profound impact on their lives. If you are interested in joining the Baron Education team, check below to see what we have available near you.
Searching for Colorado Jobs?
Why Working as a Driving Instructor Is a Rewarding Career Path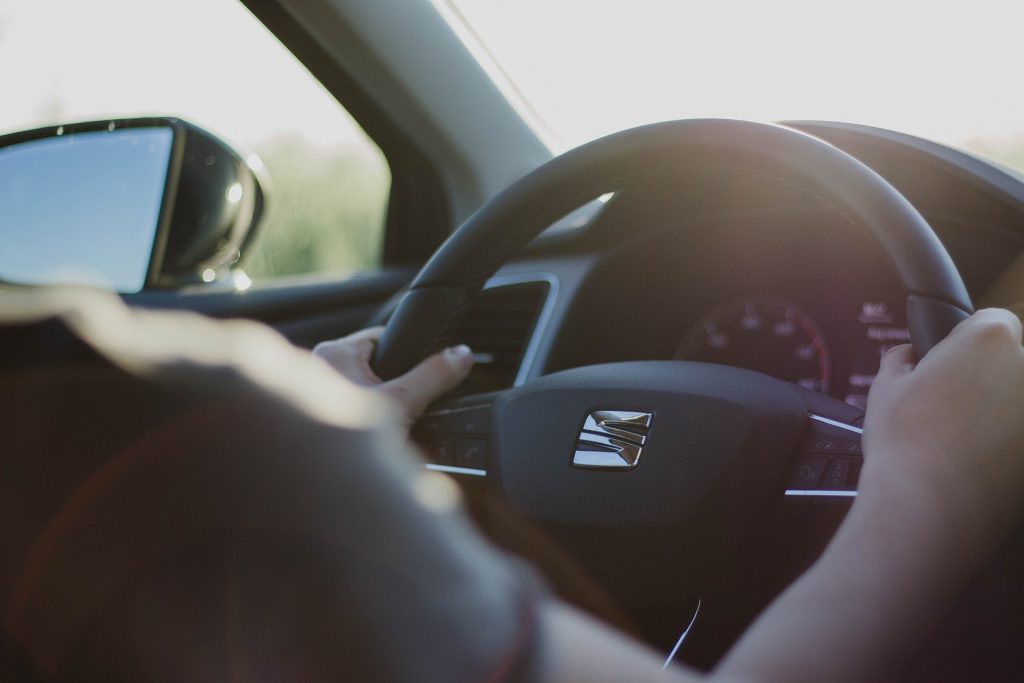 There are few moments in a young person's life as exciting as getting a drivers license. For those who have just passed their road test and are given the go-ahead to operate a vehicle independently, the feelings of accomplishment and excitement are palpable. Nearly everyone who has obtained a drivers license can instantly recall the moment when they first drove on their own and felt free in a way that they never have before.
This unforgettable moment is possible because the student driver worked hard to master their behind-the-wheel skills, but it's also possible because that person had a mentor, or maybe several mentors, willing to show him/her the ropes. This is one reason why becoming a driving instructor can be an incredibly rewarding career path. Those who center their professional lives around helping others become safe motorists get to make a positive impact on many lives day in and day out.
If you're someone who enjoys making a difference in your community and is considering a career change, here are a few reasons why becoming a driving instructor might be right for you:
Enrich the Lives of Others By Teaching Them a Lifelong Skill
As mentioned above, helping someone learn how to drive makes a tremendous, direct impact on that person's life. When you've been driving for years, it's easy to forget how much being able to operate a vehicle improves everyday living. Whether it's the convenience and efficiency of being able to run a quick errand, the access to employment opportunities where being able to drive is a required skill, or the freedom to jump in the car for an adventurous road trip, having a drivers license is always advantageous.
Additionally, driving is a lifelong skill and a big responsibility. It's important that students learn from the start how to make safe, cautious decisions behind-the-wheel. Driving instructors play a vital role in helping students form these safe habits early on, ensuring that they have the resources to make solid choices as drivers throughout their entire lives.
By helping students become safe motorists, driving instructors also play an influential role in enhancing community safety as well. After all, the more well-educated drivers there are, the safer the roads will be for everyone.
Enhance Your Communication Skills and Mentorship Abilities
Driving instructors need to give clear instructions and feedback, which requires strong communication skills and mentorship abilities. While it's important to have these skills from the start, working as a driving instructor for a significant period of time can greatly boost competence in these areas. Communication skills naturally strengthen, as driving instructors must provide direction under a variety of conditions, including some stressful ones. They also work with a variety of students who all learn in slightly different ways.
Additionally, students see their driving instructors as expert, trusted advisors. To fulfill this mentorship role effectively, instructors must be able to provide personalized feedback that is both positive and critical. Being able to constructively point out areas where students need to improve while remaining encouraging rather than belittling is imperative. As time goes on and they get more experience with this role, most driving instructors develop a healthy balance of being direct but supportive. Becoming better communicators and teachers oftens lead to success both professionally and personally, illustrating another perk of the job.
Work a Flexible Schedule
For those who like to branch out from the typical 9-5 routine, providing driving lessons generally offers quite a bit of flexibility with scheduling. Aside from summertime, most students attend school during the day, so afternoons, evenings, and weekends are often the best time for them to engage with drivers ed. Additionally, many drivers education companies offer both full-time and part-time positions, allowing employees to choose how heavy their workload is.
Experience Variety Every Day
Working as a driving instructor means that every day will be slightly different, and this can help keep the job exciting for anyone who gets tired of monotony. Where the driving lessons take place will vary, which means the streets, highways, and scenery will too. The unique encounters on the road will also differ from one day to the next; one day could be full of courteous drivers, while another day might present many opportunities to point out examples of how not to drive. Similarly, each student will be unique as well. Some will be confident and humorous, and others will be shy and anxious. While most will be teenagers, many adults also take driving lessons for a variety of reasons, including adults who are new to the United States and need to learn how to drive in a new country, those who are from big cities where public transit was more accessible, or adults who are overcoming a lifelong hesitance to get behind the wheel.
Benefit from Steady Work
As long as vehicles function as a primary mode of transportation, people will need to learn how to operate them. This creates steady work for driving instructors, as there will always be student drivers who need someone to teach them how to drive. With many jobs being replaced by technology, it's hard to imagine that there will ever be a replacement for teaching someone how to drive out in the real world on real roads.
Closing Up
Teaching someone how to become a safe driver is a big responsibility, but it's also deeply rewarding and can be quite enjoyable. Driving instructors help students build skills that they will use throughout their entire lifetime, which is quite remarkable. If you're looking for a steady career opportunity where you can make a difference to aspiring drivers and the community as a whole, put your natural communication and mentorship abilities to use, and experience work that allows for day-to-day variety, becoming a driving instructor might be a perfect option.
DriveSafe Is Hiring Colorado Driving Instructors!
DriveSafe Driving Schools is Colorado's largest and most trusted driving school. We have helped thousands of students obtain the skills necessary to become safe, competent motorists, and it's in large part because of our amazing driving instructors that we are able to have such an impactful reach in our Colorado communities.
Rated as one of Colorado's Top Workplaces by the Denver Post seven years in a row, we understand that it's our hard-working employees who help us to be successful. If you're interested in joining a team where you will be valued and where you will be able to directly make a difference to fellow Coloradans, visit our CAREERS page and apply to one of our driving instructor job openings. We look forward to hearing from you!