An objective assessment of
whether an adult or senior driver
possesses the skills to drive safely




140,000
Students Expertly
Trained

The DriveSafe Safety Evaluation is a valuable tool for determining whether an adult or senior driver is capable of driving safely. This is the perfect option for:
Adult drivers who have not been driving for some time.
Persons who have experienced some hardship recently while driving
Individuals being referred by a doctor, friend or family member
Those simply interested in receiving professional feedback regarding their driving
The session starts with a pre-drive questionnaire regarding current and previous driving circumstances. This is followed by a 45-minute evaluation drive conducted by a highly trained, state-certified driving instructor to assess whether the adult or senior driver possesses the skills to handle various driving situations. This evaluation is based on current state driving laws and behaviors demonstrated during the drive. Following the drive, the instructor will share his assessment with the driver and any family members who are present. The assessment covers what will best serve the adult or senior driver moving forward. Finally, within seven days of the evaluation, a written assessment is sent to the driver and family members (if requested). This written assessment is based on what the instructor observed during the evaluation drive and is not relatable to future performance.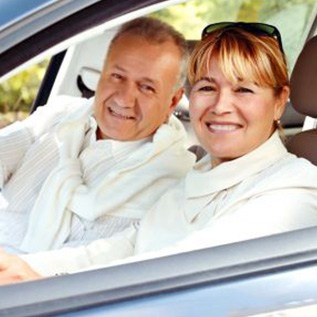 Kaitlyn A, Highlands Ranch


I learned a lot and am ready to be a responsible driver!


The instructor was friendly, energetic, easy-going yet very firm and mindful about road rules. My son enjoyed his 2-hour drive!


The staff and instructors have been very professional and helpful. My daughter learned so much through this program


Instructor at every DriveSafe location have been incredibly kind. All of them are knowledgeable, kind, and attentive.


My daughter enjoyed all her driving experiences and learned so much in the classes!


My instructors did well, I would definitely want to come back and do this again.


I enjoyed the course. I enjoyed that you can go at your own pace and never have to leave the house. No weaknesses.


I really enjoyed the course. I felt like it was very easy to go through all the chapters, videos, pages, etc. I thought the review was really helpful at the end of each chapter.


I enjoyed the class. It was interactive and I had the ability to go back and review. It was easy to maneuver and I liked the pace.


"The enrollment was smooth, and sessions were scheduled at MY earliest convenience. The instructor does everything to teach not just basic driving but essential tips of the road. My sincerest gratitude to my driving instructor and DriveSafe."
READY TO START YOUR DRIVERS EDUCATION?