An objective assessment of
whether an adult or senior driver
possesses the skills to drive safely




140,000
Students Expertly
Trained

The DriveSafe Safety Evaluation is a valuable tool for determining whether an adult or senior driver is capable of driving safely. This is the perfect option for:
Adult drivers who have not been driving for some time.
Persons who have experienced some hardship recently while driving
Individuals being referred by a doctor, friend or family member
Those simply interested in receiving professional feedback regarding their driving
The session starts with a pre-drive questionnaire regarding current and previous driving circumstances. This is followed by a 45-minute evaluation drive conducted by a highly trained, state-certified driving instructor to assess whether the adult or senior driver possesses the skills to handle various driving situations. This evaluation is based on current state driving laws and behaviors demonstrated during the drive. Following the drive, the instructor will share his assessment with the driver and any family members who are present. The assessment covers what will best serve the adult or senior driver moving forward. Finally, within seven days of the evaluation, a written assessment is sent to the driver and family members (if requested). This written assessment is based on what the instructor observed during the evaluation drive and is not relatable to future performance.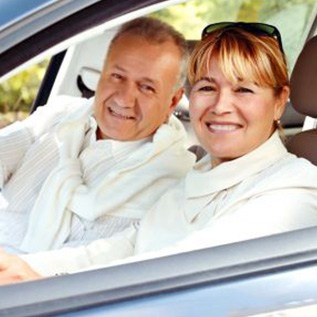 The instructors did well teaching me to be a more confident driver.


The gentleman who tested my daughter was kind, and really put my daughter at ease. She passed, and came back so happy that he was kind and easily approachable. She was having a lot of anxiety and he put her nerves to ease.


Staff is incredibly welcoming and kind. They are patient and great at giving constructive feedback in a polite manner.


Driving instructor did an amazing job. Above and beyond. Exceeded my expectations and made my son's driving experience exceptional!


Examiner was friendly and professional. The whole process was easy and painless.


"DriveSafe Driving School was a great experience from setting up the training, customizing to our needs, to affordability and the actual bus training. They accommodated our every need and made all the effort to make our teachers comfortable driving our buses. They came to us which made the whole experience seamless. Thank you for making our experience easy and we will absolutely be using DriveSafe Driving Schools for all our bus training."


Excellent teachers! My daughter had a very good experience with honest feedback and good tips to improve driving skills. Easy to set up appointments with reminder texts.


It was my first comfortable experience driving outside of my comfort zone! The instructor was extremely kind and understanding while pushing me to do more than I thought I could!


The behind-the-wheel and defensive driving instructors are top notch! Our son learned a lot and gained a lot of confidence from the experience. And he crushed his driver's test! Thanks Drive Safe!


They did well at engaging all the students at once. They made it fun and I had a good time.
READY TO START YOUR DRIVERS EDUCATION?