An objective assessment of
whether an adult or senior driver
possesses the skills to drive safely




160,000
Students Expertly
Trained

The DriveSafe Safety Evaluation is a valuable tool for determining whether an adult or senior driver is capable of driving safely. This is the perfect option for:
Adult drivers who have not been driving for some time.
Persons who have experienced some hardship recently while driving
Individuals being referred by a doctor, friend or family member
Those simply interested in receiving professional feedback regarding their driving
The session starts with a pre-drive questionnaire regarding current and previous driving circumstances. This is followed by a 45-minute evaluation drive conducted by a highly trained, state-certified driving instructor to assess whether the adult or senior driver possesses the skills to handle various driving situations. This evaluation is based on current state driving laws and behaviors demonstrated during the drive. Following the drive, the instructor will share his assessment with the driver and any family members who are present. The assessment covers what will best serve the adult or senior driver moving forward. Finally, within seven days of the evaluation, a written assessment is sent to the driver and family members (if requested). This written assessment is based on what the instructor observed during the evaluation drive and is not relatable to future performance.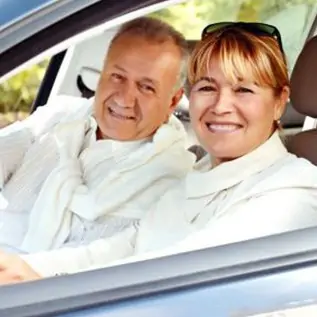 "The staff was very courteous, patient, and helpful during the driving training."


Every contact I have had with DriveSafe has been positive. Everyone is polite and knowledgeable. The instructors always have something positive to say, but convey concern when needed.


My twin sons just completed their lessons and the office is arranging to schedule their tests as soon as they are eligible. Throughout the 6 lesson experience, the DriveSafe staff was professional, personable, and extremely knowledgeable. I have noticed the positive effects the lessons are having on their skills every time we drive. The instructors were able to stop the bad habits they may have learned from their parents and others while teaching the proper techniques and that training is sticking. The rapport built between my sons and the instructors had everything to do with how they listened and learned. That is a skill that cannot be taught and goes to show the incredibly high caliber of their teaching staff. I could not be happier with DriveSafe and my kids feel the same way.


I am confident that they are preparing my teen to be a safe driver!


The driving instructor was very clear and helpful with his tips and explanations. I did not feel berated because I was being given constructive criticism that I could understand.


The license process for a teenage kid is daunting, but DriveSafe made the experience a rather seamless transition.
READY TO START YOUR DRIVERS EDUCATION?