Two-Hour Driving Lesson
and Drive Test
A Full Driving Lesson
to Prepare You for the Test




140,000
Students Expertly
Trained

TWO-HOUR DRIVING LESSON AND DRIVE TEST
A Two-Hour Driving Lesson is the most sensible way to prepare for your Drivers License Test.  Your highly-trained, state-certified instructor will focus on the skills you need to be a safe driver and to pass your Official Test with DriveSafe.*  With flexible weekend and weekday appointments available, we can schedule your drive test at a time that works for you. Our students and the public love the option of testing with us because it is friendlier, faster, and less stressful than testing at the DMV. Because the License Test evaluates more than 100 items, you will appreciate the thorough review of safe driving habits that you may have forgotten or overlooked.
* All Drive Tests take place in DriveSafe vehicles except for interlock tests.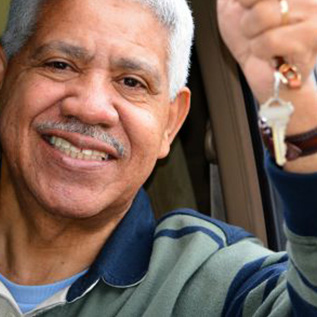 "The enrollment was smooth, and sessions were scheduled at MY earliest convenience. The instructor does everything to teach not just basic driving but essential tips of the road. My sincerest gratitude to my driving instructor and DriveSafe."


I liked the course. It taught me things I've never heard of like the IPDE process. Some strengths are they go in to good detail when explaining things. The chapter quizzes were good too because it keeps your mind refreshed about what you just learned. There wasn't really any bad things. I think over all it's a really good course.
Thomas P, Greenwood Village


Instructor was very good at explaining driving techniques in a way that my daughter did not understand from written materials and parent behind the wheel instruction. Instructor was patient and knowledgeable. All around great!


My son had a great experience for his first drive with an instructor. She provided a comfortable, low stress environment, challenge his knowledge and was encouraging with her feedback.
Beckett, Greenwood Village


The commentators and the overall welcoming atmosphere of the course was nice. Also the layout is easy to use. I recommend this course.


"The SE Aurora team is a heaven sent life saver. I was pulling my hair out before I talked to them. I want to say thank you for all of your help you gave me today."
READY TO START YOUR DRIVERS EDUCATION?