Meets Colorado's Minimum Requirements for
Classroom and Behind-the-Wheel Instruction




140,000
Students Expertly
Trained

The be.Driving Basic program fulfills state requirements for teen drivers education, including classroom and behind-the-wheel instruction. Our interactive and engaging classroom course can be completed in as few as four days and, once you qualify for your permit, you can start on the road to a lifetime of safe driving. During six hours of behind-the-wheel instruction, your highly-trained and caring instructors will utilize the DriveSafe for Life System™ to increase your confidence and help you develop safe driving habits. Each driving lesson is tailored to your needs and will focus on the 10 key skills required to be a safe driver.  DriveSafe eases the stress of learning to drive. Upgrade to our be.Driving Plus program to include your Drivers License Test, and Save!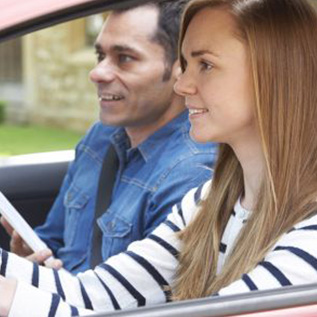 Jeanne C, Greenwood Village


Such a great company to work with – accommodating and flexible, and made the process so easy. Staff is very friendly. I have recommended Drive Safe to many friends with rave reviews. Top Notch the whole way! Thank you so much:)


My daughter rode with Paul today. She was very nervous about the drive and he helped her settle down quickly and have a good experience. Your entire staff is wonderful and we've had a great experience with every part of the process.


My son hates learning things and he actually enjoyed the program and all the knowledge he gained. He was excited to go even though it was on the weekends.


My daughter completed the course (online class, defensive driving course, driving instruction, driving test) with DriveSafe. The instructors were very helpful and patient. The entire process was easy, professional and informative! She is now a safe and confident driver! Thanks!
Anthony C, Littleton/Lakewood


My son had a great learning experience and came out ready to drive. My older son went to a different driving school and they just showed crash videos so he came out afraid to drive. Your school teaches the right view of driving – teaching them how to be safe not afraid.


"The instructors really tried to help me. They always made sure that we knew what was going on and if we didn't understand something they took the time to explain it."
READY TO START YOUR DRIVERS EDUCATION?