Meets Colorado Drivers Ed Requirements
and Includes Your License Test




140,000
Students Expertly
Trained

The be.Driving Plus program meets all Colorado drivers education requirements and contains everything you need in order to qualify for your license. Our 30-hour classroom course is interactive, teaches you the basics of driving, and includes the official Permit Test. It can be completed in as few as four days and, once you qualify for your permit, you can start on the road to a lifetime of safe driving.  During six hours of behind-the-wheel instruction, your highly-trained, caring instructors will use the DriveSafe for Life System™ to increase your confidence and help you develop safe driving habits.  Once you have held your permit for a full 12 months, you can ease the stress of your official license test by taking it at DriveSafe in a friendly, low stress environment.  Upgrade to our be.Driving Safe Driver program to include our potentially life-saving, three-hour Defensive Skills Day, and Save!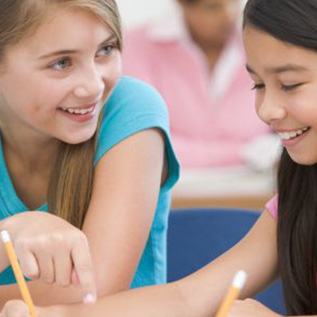 Dani T, Littleton/Lakewood


Your instructors and staff are fantastic and I'm so glad I went with DriveSafe!


Everyone in the office was wonderful and informative. The driving instructor was amazing and extremely pleasant. He went over how to get my daughter's license through the DMV site before we left and made sure we understood! I have had both of my daughters go through this location now and we have had nothing but a great experience.
Anthony C, Littleton/Lakewood


My son had a great learning experience and came out ready to drive. My older son went to a different driving school and they just showed crash videos so he came out afraid to drive. Your school teaches the right view of driving – teaching them how to be safe not afraid.


Very kind and professional service. There was nothing about this experience that was even slightly negative. The instructor was kind and patient and provided all the information necessary to my daughter to complete here driving test successfully on the first try. I feel like I got a bargain considering the services that were received. Thanks to all of your staff for the professional and courteous service.


During the COVID 19 shut down, Drive Safe was very communicative. Instead of me having to hunt down information, I received detailed emails and phone calls regarding the re-scheduling of activities. The agents on the phone showed empathy and a deep desire to help.
Alan R, Greenwood Village


The staff have been more than exceptional. They have provided constructive feedback and helpful tips to keep my driver engaged and open to learning.


My son held his attention during whole process! That is a FEAT!


Kyle was friendly, informative, as well as very encouraging as he talked to our daughter about her last 2 hour drive, prior to her driving test.


The instructors were challenging and friendly at the same time. My daughter was very comfortable.


I was able to pass the test with ease and understand what I needed to become a safe and successful driver!
READY TO START YOUR DRIVERS EDUCATION?