be.Driving Premium Safe Driver
Become a Safe and Responsible Driver
with our Premier Program




140,000
Students Expertly
Trained

BE.DRIVING PREMIUM SAFE DRIVER
The be.Driving Premium Safe Driver program is designed for families who value education and are looking for the most in-depth drivers education available. The program goes beyond state requirements to deliver even more hands-on training. It includes our 30-hour classroom program that, in as little as four days, will help you pass your Permit Test while teaching you the concepts necessary to make safe decisions while driving. You also receive 10 hours of behind-the-wheel instruction, four more than the state requirement. These private, one-on-one lessons focus on your needs and help you build the skills and confidence necessary to be a safe driver. During Defensive Skills Day, you will learn potentially life-saving skills, including skid control and defensive driving maneuvers, plus experience the risks of distracted driving first-hand. Finally, when you are ready, you can take your Drivers License test at DriveSafe to avoid the stress and hassle of taking your test at the DMV. For the ultimate in driver's education, enroll in our Premium Safe Driver program today.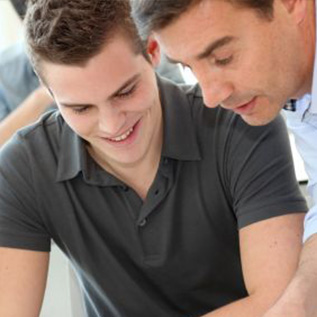 The staff and instructors have been very professional and helpful. My daughter learned so much through this program
Jeanne C, Greenwood Village


Such a great company to work with – accommodating and flexible, and made the process so easy. Staff is very friendly. I have recommended Drive Safe to many friends with rave reviews. Top Notch the whole way! Thank you so much:)
Jeremy J, Highlands Ranch


Great experience. Drive test was cancelled due to COVID, was able to get in VERY quickly to complete as soon as DriveSafe could reopen.


The license process for a teenage kid is daunting, but DriveSafe made the experience a rather seamless transition.
Vivian D, Littleton/Lakewood


I received AMAZING service from someone on the phone. He really helped me out of a jam today! Needed to schedule a last-minute permit test, and he found a location for my son to take the test two hours later!


My daughter completed the course (online class, defensive driving course, driving instruction, driving test) with DriveSafe. The instructors were very helpful and patient. The entire process was easy, professional and informative! She is now a safe and confident driver! Thanks!
READY TO START YOUR DRIVERS EDUCATION?