Goes Beyond State Requirements
Helps You Become
a Safe Driver for Life




140,000
Students Expertly
Trained

The be.Driving Safe Driver program goes beyond Colorado drivers education requirements and includes our 5-hour Defensive Skills Day. The 30-hour classroom course uses an engaging and interactive approach to teach you the basics of driving and includes the official Permit Test. Once you have your permit, you will complete six hours of behind-the-wheel instruction with a highly trained, state-certified instructor. These lessons are geared toward your specific needs and are designed to help you become a safe, confident driver. Next, at Defensive Skills Day you will learn potentially life-saving skills including skid control, defensive maneuvers, and accident avoidance techniques as well as experience the risks of distracted driving. Finally, the Safe Driver program includes your Drivers License Test so you can test in a friendly, supportive environment rather than at the DMV.  Upgrade to our be.Driving Premium Safe Driver program to include an additional four hours of driving lessons, and Save!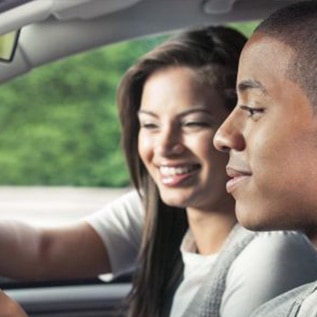 Alfred D, Greenwood Village


Professionalism, courtesy and overall helpfulness = service at it's best!


"Great service and overall experience! I feel much more comfortable on the road and they really try to get you to try new things so that you will be prepared when you're on the road alone. Definitely go to DriveSafe!"


"I had a wonderful experience with your program. I was impressed by the professionalism of your program and of your staff. My instructor was marvelous in guiding me to get a driver's license. His calm and professional demeanor made this possible for me!"


I was able to pass the test with ease and understand what I needed to become a safe and successful driver!


Everyone in the office was wonderful and informative. The driving instructor was amazing and extremely pleasant. He went over how to get my daughter's license through the DMV site before we left and made sure we understood! I have had both of my daughters go through this location now and we have had nothing but a great experience.
Jeremy J, Highlands Ranch


Great experience. Drive test was cancelled due to COVID, was able to get in VERY quickly to complete as soon as DriveSafe could reopen.


"The instructors really tried to help me. They always made sure that we knew what was going on and if we didn't understand something they took the time to explain it."
Tonita S, Greenwood Village


I had a young new driver that had anxiety concerning driving. The instructors at this location have been very kind and are so knowledgeable. They explained everything thoroughly and made sure my young driver understood. Any time I called to reschedule during this virus, the kind people that answered the phone were very helpful. Thank you!


The license process for a teenage kid is daunting, but DriveSafe made the experience a rather seamless transition.


Scheduling, classes, communication has been stellar. Any questions we had were answered completely! Staff is great and they made my daughter feel safe and taught her very well!
READY TO START YOUR DRIVERS EDUCATION?