Four-Hour Expanded Driver
Awareness Program
Available to Students 15 ½ and Older




140,000
Students Expertly
Trained

EXPANDED DRIVER AWARENESS
The Expanded Driver Awareness program is available to students who are 15-1/2 and older who want to qualify for their permit. It includes four hours of intensive classroom instruction and the written permit test. The class is designed to engage students through interactive learning as we help them become safe decision-makers. We focus on building their confidence through a positive approach to the responsibility of driving. While this program contains abbreviated lessons taught in our 30-hour classroom course, it should not be considered the equivalent of our comprehensive program and may not qualify for insurance discounts.  Add Behind-the-Wheel Lessons to take advantage of the safety benefits of Hands-on Training, and Save!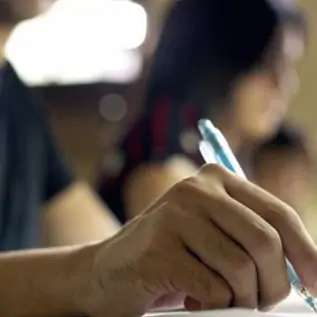 The instructors were amazing! They were able to teach my son things that I'm not very good at doing… Like parallel parking! My son was nervous to be stuck in a car for 2 hours with the instructors but each time when he finished his drives he was so excited to tell me everything he had learned! It was well worth the money spent!


"Very comfortable. Easy to understand. Also walked me through my mistakes and how to avoid them. I felt like I was driving with a friend, no nerves or frustrations. Fun route as well."
Jacob W, Littleton/Lakewood


DMV was so slow in processing our son's driver license application that we got down to two days before he was supposed to move to college and then they told us he needed to do a drive test. We called DriveSafe and they got him scheduled for the following day. They were very nice and helpful, he passed, and now he's off to his college adventure. Thanks DriveSafe!
Leslie P, Highlands Ranch


Giving us a timely appointments even though I know they're super busy because of the covid outbreak. Also the instructors are very clear with my child and also very friendly and approachable by letting them know exactly what they need to work on and what the rules are.


My daughter's instructor tuned into to my daughter's need to develop more confidence driving in an urban environment. She came away feeling a lot more confident! Her instructor had great intuition and a really kind approach!


My daughter recently attended the Defensive Driving Skills training, which was a great class for a new driver! She came back more confident in her driving skills, and she learned so many important pieces of the driving experience.
READY TO START YOUR DRIVERS EDUCATION?