Four-Hour Expanded Driver
Awareness Program
Available to Students 15 ½ and Older




140,000
Students Expertly
Trained

EXPANDED DRIVER AWARENESS
The Expanded Driver Awareness program is available to students who are 15-1/2 and older who want to qualify for their permit. It includes four hours of intensive classroom instruction and the written permit test. The class is designed to engage students through interactive learning as we help them become safe decision-makers. We focus on building their confidence through a positive approach to the responsibility of driving. While this program contains abbreviated lessons taught in our 30-hour classroom course, it should not be considered the equivalent of our comprehensive program and may not qualify for insurance discounts.  Add Behind-the-Wheel Lessons to take advantage of the safety benefits of Hands-on Training, and Save!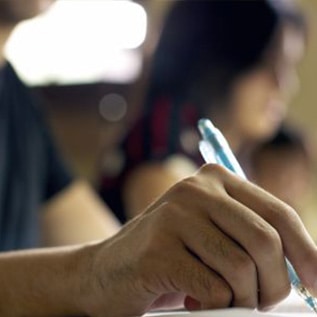 The instructors were challenging and friendly at the same time. My daughter was very comfortable.


"Just wanted to thank you so much for your expert driving instruction for my son. He learned so much from you (and so did I!). And he enjoyed driving with you very much! I now have a son driving on his own and feeling confident in his abilities thanks to you! We appreciate you!"


I had the best experience at DriveSafe. The staff was so friendly and accommodating. My instructor was knowledgeable, friendly and wanted me to succeed. His tips and guidance made the difference between failing and passing in my case. The front desk was very friendly and helpful. I highly recommend DriveSafe!


We had an awesome, friendly, and kind instructor who was very understanding with the language barrier. Made the experience a lot better than we were expecting. Highly satisfied.


My son's first driving experience with an instructor had him really nervous, but DriveSafe Wheat Ridge was kind, reassuring and supportive! He is looking forward to his next lesson!
Shay T, Littleotn/Lakewood


My teenager had great instructors for his day of Defensive Skills Day! He really enjoyed the entire three hours of instruction and I think he is a more confident driver as a result of taking this hands on class.


During the COVID 19 shut down, Drive Safe was very communicative. Instead of me having to hunt down information, I received detailed emails and phone calls regarding the re-scheduling of activities. The agents on the phone showed empathy and a deep desire to help.
Leslie P, Highlands Ranch


Giving us a timely appointments even though I know they're super busy because of the covid outbreak. Also the instructors are very clear with my child and also very friendly and approachable by letting them know exactly what they need to work on and what the rules are.
Jacob W, Littleton/Lakewood


DMV was so slow in processing our son's driver license application that we got down to two days before he was supposed to move to college and then they told us he needed to do a drive test. We called DriveSafe and they got him scheduled for the following day. They were very nice and helpful, he passed, and now he's off to his college adventure. Thanks DriveSafe!


I thought all the instructors did a very good job throughout the course of the day. They were all very informative, explained everything well, and I learned a lot at each station. My favorite part of the class was the skid course and the obstacle course, because both were really fun as well as good to know/use for the future.
READY TO START YOUR DRIVERS EDUCATION?