Expanded Driver Awareness
and Driving Lesson

Intensive Classroom Plus
Behind-the-Wheel Training for Older Teens




140,000
Students Expertly
Trained

EXPANDED DRIVER AWARENESS AND DRIVING LESSON
The Expanded Driver Awareness and Driving Lesson program is available to students who are 15-1/2 and older who want to qualify for their permit and receive some Behind-the-Wheel Training. It includes four hours of intensive classroom instruction, the written permit test, and a two-hour driving lesson. The class is designed to engage students through interactive learning as we help them become safe decision-makers. The driving lessons are taught by highly trained, state-certified instructors and are focused on teaching the 10 key skills required to be a safe driver. While this program contains abbreviated lessons taught in our 30-hour classroom course, it should not be considered the equivalent of our comprehensive programs and may not qualify for insurance discounts.  Upgrade to Expanded Driver Awareness Plus for Six Hours of Driving Lessons, and Save!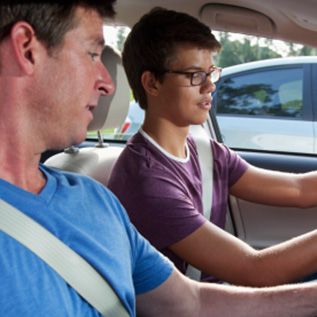 The instructors today were awesome and very supportive in everything they did with us.


I have received such great service over the past year and 3 months, from driver's ed, permit test, instructor drives and license test drive! THANK YOU!!!


Everyone was so friendly. My child felt heard and encouraged while driving. It has been a great experience for her!


I felt there was great communication between the instructor and myself and the instructor and my daughter. It is great to have a place that I can trust to help out with this huge endeavor! So helpful to have an outside person (aka not a parent).


I feel that my daughter received top quality driver's education, and the location was convenient. The staff at DriveSafe were all very friendly and helpful as well.
Jacob W, Littleton/Lakewood


DMV was so slow in processing our son's driver license application that we got down to two days before he was supposed to move to college and then they told us he needed to do a drive test. We called DriveSafe and they got him scheduled for the following day. They were very nice and helpful, he passed, and now he's off to his college adventure. Thanks DriveSafe!
READY TO START YOUR DRIVERS EDUCATION?