Expanded Driver Awareness
and Driving Lesson

Intensive Classroom Plus
Behind-the-Wheel Training for Older Teens




140,000
Students Expertly
Trained

EXPANDED DRIVER AWARENESS AND DRIVING LESSON
The Expanded Driver Awareness and Driving Lesson program is available to students who are 15-1/2 and older who want to qualify for their permit and receive some Behind-the-Wheel Training. It includes four hours of intensive classroom instruction, the written permit test, and a two-hour driving lesson. The class is designed to engage students through interactive learning as we help them become safe decision-makers. The driving lessons are taught by highly trained, state-certified instructors and are focused on teaching the 10 key skills required to be a safe driver. While this program contains abbreviated lessons taught in our 30-hour classroom course, it should not be considered the equivalent of our comprehensive programs and may not qualify for insurance discounts.  Upgrade to Expanded Driver Awareness Plus for Six Hours of Driving Lessons, and Save!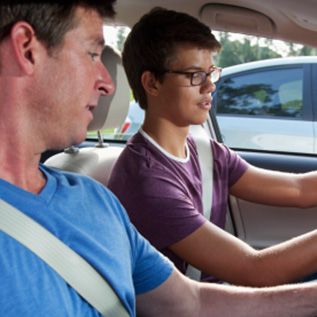 My teacher was calm, helpful, and informative.


Every contact I have had with DriveSafe has been positive. Everyone is polite and knowledgeable. The instructors always have something positive to say, but convey concern when needed.


The instructors give my daughter the most positive feed back and build up her confidence in driving. This makes our time much more enjoyable!


I was able to pass the test with ease and understand what I needed to become a safe and successful driver!


My son hates learning things and he actually enjoyed the program and all the knowledge he gained. He was excited to go even though it was on the weekends.


I feel that my daughter received top quality driver's education, and the location was convenient. The staff at DriveSafe were all very friendly and helpful as well.
Richard P, Highlands Ranch


DriveSafe made my life as a parent easy.


I absolutely loved my whole experience with DriveSafe! They have wonderful staff and instructors that are with you 100% of the time, and they go far above and beyond what is expected of them. DriveSafe is 1000% going to be your best choice if you are looking for a driving school!


My daughter loved the program, she thought it was very fun and very educational. It boosted her confidence in her driving skills and taught her new tricks in how to handle herself in challenging driving conditions. A well thought out program.


"My son has enjoyed both of his driving instructors so much. He's not the type to speak up like this, but he said both instructors made him feel comfortable while teaching him so much. He gained much confidence. He said the classroom teacher was great as well!"
READY TO START YOUR DRIVERS EDUCATION?