Expanded Driver Awareness

Premium Safe Driver
DriveSafe's Most Comprehensive Program
for Students 15 ½ and Older




140,000
Students Expertly
Trained

EXPANDED DRIVER AWARENESS PREMIUM SAFE DRIVER
The Expanded Driver Awareness Premium Safe Driver program is designed for students 15 ½ and older who value education and are looking for the most in-depth drivers education available. The program goes beyond state requirements to deliver even more hands-on training. It includes four hours of intensive classroom instruction and the written permit test. You also receive 10 hours of behind-the-wheel instruction. These one-on-one lessons are taught by highly trained, state-certified instructors and are focused on teaching the 10 key skills required to be a safe driver. During Defensive Skills Day, you will learn potentially life-saving skills, including skid control and defensive driving maneuvers, and experience the risks of distracted driving first-hand. Finally, when you are ready, you can take your Drivers License test at DriveSafe to avoid the stress and hassle of taking your test at the DMV. For the ultimate in driver's education, enroll in our Expanded Driver Awareness Premium Safe Driver program today.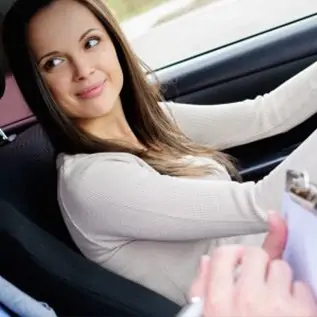 My daughter enjoyed all her driving experiences and learned so much in the classes!
Michael K, Highlands Ranch


Informative, kind, understanding, funny, calm; just a few things to highlight the instructor.
Kelly C, Greenwood Village


DriveSafe has been a very easy, hassle free experience thus far. There is always a knowledgeable English speaking human available over the phone to answer all questions or simply schedule appointments. Our child had her initial drive last night and the instructor could not have been more helpful and friendly. DriveSafe schedules driving 7 days a week, day and night, so there is plenty of availability to choose from. It's nice to work with others that enjoy their jobs and assisting our young individuals in navigating this world.


We were extremely satisfied with DriveSafe. The way that things were handled with a pandemic happening was smooth and well orchestrated. All instructors were cautious with what was needed to keep all the students and employees safe. The instructors gave our son the confidence he needed to be successful.


Courteous, professional staff that make the new driver and parent comfortable with the entire experience. Excellent at providing feedback and things to work on for the next drive lesson.


The staff and instructors have been very professional and helpful. My daughter learned so much through this program


Everything was easy. Communication, scheduling, rescheduling. The lessons were great – my daughter learned a lot! A very good experience!
Charles N, Highlands Ranch


It was great to have my daughter learn the right way to drive. I have sent my 2 kids to DriveSafe, and I am very happy I did!


Everyone in the office was wonderful and informative. The driving instructor was amazing and extremely pleasant. He went over how to get my daughter's license through the DMV site before we left and made sure we understood! I have had both of my daughters go through this location now and we have had nothing but a great experience.


Scheduling, classes, communication has been stellar. Any questions we had were answered completely! Staff is great and they made my daughter feel safe and taught her very well!
READY TO START YOUR DRIVERS EDUCATION?