Expanded Driver Awareness Plus

Intensive Classroom Plus 6 Hours
Behind-the-Wheel Training




140,000
Students Expertly
Trained

EXPANDED DRIVER AWARENESS PLUS
The Expanded Driver Awareness Plus program is available to students who are 15-1/2 and older who want to qualify for their permit and also receive comprehensive Behind-the-Wheel Training. It includes four hours of intensive classroom instruction, the written permit test, and six hours of driving lessons. The class is designed to engage students through interactive learning as we help them become safe decision-makers. The driving lessons are taught by highly trained, state-certified instructors and are focused on teaching the 10 key skills required to be a safe driver. Included in this program is the Drivers License test, so you can avoid the stress and hassle of testing at the DMV. For the ultimate in drivers education, upgrade to Expanded Driver Awareness Premium Safe Driver, and Save!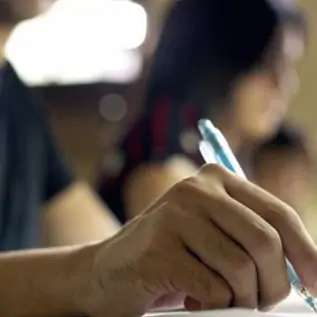 The online class, I feel, did an excellent job of teaching me the required skills for driving. The class was easy to follow yet challenging enough for me to learn new things. The online class was, in my opinion, great in teaching me to drive.


Outstanding instructors who provided our permitted driver a lot of good information. Each drive exposed them to different conditions and experiences. It was extremely easy to set up the drive test and there was always great communication.
Kristin A, Littleton/Lakewood


We have had a great experience with both of my sons.


The instructors were amazing! They were able to teach my son things that I'm not very good at doing… Like parallel parking! My son was nervous to be stuck in a car for 2 hours with the instructors but each time when he finished his drives he was so excited to tell me everything he had learned! It was well worth the money spent!
Tonita S, Greenwood Village


I had a young new driver that had anxiety concerning driving. The instructors at this location have been very kind and are so knowledgeable. They explained everything thoroughly and made sure my young driver understood. Any time I called to reschedule during this virus, the kind people that answered the phone were very helpful. Thank you!


My instructor was patient, clear, and very kind. He gave me very helpful tips on the road during my two hour lesson and assisted me to become a more confident driver. I will most definitely recommend this company to my friends and family!
READY TO START YOUR DRIVERS EDUCATION?