Expanded Driver Awareness Plus

Intensive Classroom Plus 6 Hours
Behind-the-Wheel Training




140,000
Students Expertly
Trained

EXPANDED DRIVER AWARENESS PLUS
The Expanded Driver Awareness Plus program is available to students who are 15-1/2 and older who want to qualify for their permit and also receive comprehensive Behind-the-Wheel Training. It includes four hours of intensive classroom instruction, the written permit test, and six hours of driving lessons. The class is designed to engage students through interactive learning as we help them become safe decision-makers. The driving lessons are taught by highly trained, state-certified instructors and are focused on teaching the 10 key skills required to be a safe driver. Included in this program is the Drivers License test, so you can avoid the stress and hassle of testing at the DMV. For the ultimate in drivers education, upgrade to Expanded Driver Awareness Premium Safe Driver, and Save!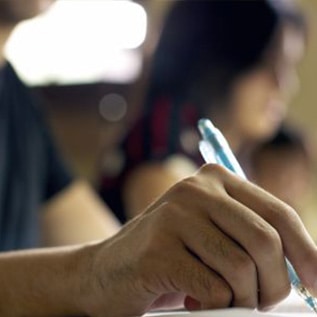 Sarah C, Greenwood Village


Very convenient scheduling process, helpful instructors, and overall great value for the services!


My daughter learned a lot about driving. More than I'd ever be able to teach her.


Staff is incredibly welcoming and kind. They are patient and great at giving constructive feedback in a polite manner.


The instructor was incredibly knowledgeable, clear in explaining the process, assisted in an unexpected situation, and alleviated stress for our daughter. The whole experience was fantastic!


"We utilized your DriveSafe training program for eight of our teachers so that they could drive our new 15 passenger van. The feedback about the program was quite positive. We would definitely use your services again!"


We were extremely satisfied with DriveSafe. The way that things were handled with a pandemic happening was smooth and well orchestrated. All instructors were cautious with what was needed to keep all the students and employees safe. The instructors gave our son the confidence he needed to be successful.


I really enjoyed the course. I felt like it was very easy to go through all the chapters, videos, pages, etc. I thought the review was really helpful at the end of each chapter.
Julie H, Greenwood Village


I have been very pleased with all the driving instructors assigned to my daughter. The Defensive Skills Day is a must! After her Driving Test for her license, she remarked, "I am glad that I went before my Driving Test, otherwise I would not have been able to park properly."


"The SE Aurora team is a heaven sent life saver. I was pulling my hair out before I talked to them. I want to say thank you for all of your help you gave me today."


They took time to work carefully with my son who is both dyslexic and autistic. They paired him with wonderful instructors for both the driving and the classroom lessons.
READY TO START YOUR DRIVERS EDUCATION?