Expanded Driver Awareness Plus

Intensive Classroom Plus 6 Hours
Behind-the-Wheel Training




140,000
Students Expertly
Trained

EXPANDED DRIVER AWARENESS PLUS
The Expanded Driver Awareness Plus program is available to students who are 15-1/2 and older who want to qualify for their permit and also receive comprehensive Behind-the-Wheel Training. It includes four hours of intensive classroom instruction, the written permit test, and six hours of driving lessons. The class is designed to engage students through interactive learning as we help them become safe decision-makers. The driving lessons are taught by highly trained, state-certified instructors and are focused on teaching the 10 key skills required to be a safe driver. Included in this program is the Drivers License test, so you can avoid the stress and hassle of testing at the DMV. For the ultimate in drivers education, upgrade to Expanded Driver Awareness Premium Safe Driver, and Save!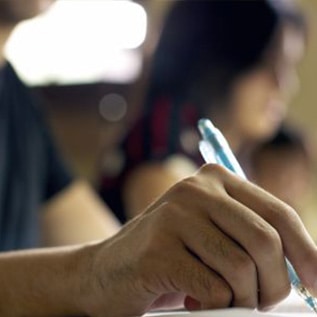 Kaitlyn A, Highlands Ranch


I learned a lot and am ready to be a responsible driver!


They did well at engaging all the students at once. They made it fun and I had a good time.


Very good experience. Trainers are experienced and polite. Provided comfortable and calm learning experience.


Staff is incredibly welcoming and kind. They are patient and great at giving constructive feedback in a polite manner.


"My classroom teacher was amazing! She built up my confidence and showed me practical use of what I learned in the classes. My instructor was great and challenged me to master the skills."


Everything was easy. Communication, scheduling, rescheduling. The lessons were great – my daughter learned a lot! A very good experience!


Professional, informed, efficient and kind staff.


The driving instructor was very clear and helpful with his tips and explanations. I did not feel berated because I was being given constructive criticism that I could understand.


I enjoyed the obstacle course because it involved many different skills…


"The instructor made my daughter feel welcomed and encouraged her not to be nervous and to do her very best. Thank you for helping my daughter achieve her goal of becoming a licensed driver. You are the best!"
READY TO START YOUR DRIVERS EDUCATION?