Expanded Driver Awareness Safe Driver
Intensive Classroom Plus 6 Hours
Behind-the-Wheel Training
Defensive Skills Day




100,000
Students Expertly
Trained

EXPANDED DRIVER AWARENESS SAFE DRIVER
The Expanded Driver Awareness Safe Driver program is available to students who are 15-1/2 and older who want to qualify for their permit and also receive comprehensive Behind-the-Wheel Training. It includes four hours of intensive classroom instruction, the written permit test, and six hours of driving lessons. The class is designed to engage students through interactive learning as we help them become safe decision-makers. The driving lessons are taught by highly trained, state-certified instructors and are focused on teaching the 10 key skills required to be a safe driver. Included in this program is the Drivers License test, so you can avoid the stress and hassle of testing at the DMV. For the ultimate in drivers education, upgrade to Expanded Driver Awareness Premium Safe Driver, and Save!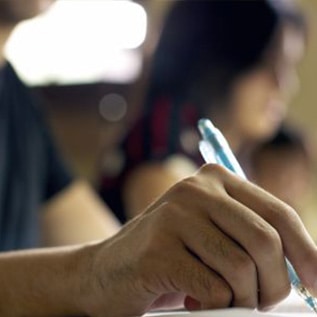 My daughter loved it and was excited to go every day! She said the teachers were funny. Sometimes the other kids were silly, but the teachers handled them well.
My son held his attention during whole process! That is a FEAT!
I absolutely loved my whole experience with DriveSafe! They have wonderful staff and instructors that are with you 100% of the time, and they go far above and beyond what is expected of them. DriveSafe is 1000% going to be your best choice if you are looking for a driving school!
The license process for a teenage kid is daunting, but DriveSafe made the experience a rather seamless transition.
Vivian D, Littleton/Lakewood

I received AMAZING service from someone on the phone. He really helped me out of a jam today! Needed to schedule a last-minute permit test, and he found a location for my son to take the test two hours later!
Kyle was friendly, informative, as well as very encouraging as he talked to our daughter about her last 2 hour drive, prior to her driving test.
"The SE Aurora team is a heaven sent life saver. I was pulling my hair out before I talked to them. I want to say thank you for all of your help you gave me today."
My daughter really enjoyed the class! She tried to do on-line, in-person was the way to go! She learned so much (she loves correcting me now) AND never complained about going! So proud of her, and so many thanks to you guys! Great job!!!
Staff is incredibly welcoming and kind. They are patient and great at giving constructive feedback in a polite manner.
Scheduling, classes, communication has been stellar. Any questions we had were answered completely! Staff is great and they made my daughter feel safe and taught her very well!
The instructors were challenging and friendly at the same time. My daughter was very comfortable.
I like that you can do (almost) everything at DriveSafe….testing, classes, behind the wheel, etc. There is little to no need to go to the actual DMV!!! The instructors are very helpful and encouraging to the students.
Mitchell, Wheat Ridge/Arvada

Thanks guys for helping me become a better driver!
Really helpful and nice front office staff, lots of options and flexibility for classes, and overall commitment to getting our kids safely into their driving years – thanks!!
My daughter rode with Paul today. She was very nervous about the drive and he helped her settle down quickly and have a good experience. Your entire staff is wonderful and we've had a great experience with every part of the process.
Very kind and professional service. There was nothing about this experience that was even slightly negative. The instructor was kind and patient and provided all the information necessary to my daughter to complete here driving test successfully on the first try. I feel like I got a bargain considering the services that were received. Thanks to all of your staff for the professional and courteous service.
"My classroom teacher was amazing! She built up my confidence and showed me practical use of what I learned in the classes. My instructor was great and challenged me to master the skills."
Love the friendly staff and ease of making appointments. My daughter has had Larry Soady as a driver instructor twice and he is so patient and kind. So glad that you opened back up and she can take her driving test tomorrow since her birthday passed already in April.
My daughter completed the course (online class, defensive driving course, driving instruction, driving test) with DriveSafe. The instructors were very helpful and patient. The entire process was easy, professional and informative! She is now a safe and confident driver! Thanks!
Jennifer S, Highlands Ranch

Thank you for providing a safe and educational experience for my son. Our experience with DriveSafe has been excellent, and the teachers have provided very sound advice. I would absolutely recommend DriveSafe to all parents!
READY TO START YOUR DRIVERS EDUCATION?