Online be.Driving 30 Hour Program

Complete Your Classroom Requirement
from Home on Your Schedule




140,000
Students Expertly
Trained

ONLINE BE.DRIVING 30 HOUR PROGRAM
The Online be.Driving 30-Hour Program is a highly interactive and in-depth drivers education program designed by drivers education professionals and approved by the State of Colorado. It covers numerous concepts critical to becoming a safe driver including: driving in adverse conditions; the impact of alcohol on driving; understanding the zone of control; space cushion management, and much more. The written permit test is included and can be taken at any DriveSafe center in the Denver Metro area. You can use any computer, tablet or even your phone in Windows, Apple or Android environments.  Add Behind-the-Wheel Training (a legal requirement for most teens) and take advantage of remarkable savings by registering for one of our Online be.Driving Comprehensive Programs!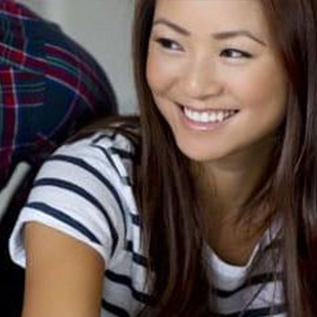 I felt that the course provided a lot of material to help me understand driving better.


I really liked doing the online courses for learning about driving. The online courses went into much detail and made it fun. It had games and made it very interactive. Also, all the workers were super nice when I went to take my permit test. Overall, I had a great experience with DriveSafe.


We are on our third teen going through your driving school courses and have been so impressed each time. Even during the Covid Pandemic, my daughter has been able to complete everything online and the communication and ease of scheduling is great. Thank you


In comparison to the one my son took beDrivingAmerica was a lot better. My daughter enjoyed and really understood this more. Very great online class. I would recommend this to anyone.


The online class, I feel, did an excellent job of teaching me the required skills for driving. The class was easy to follow yet challenging enough for me to learn new things. The online class was, in my opinion, great in teaching me to drive.


I enjoyed the class. It was interactive and I had the ability to go back and review. It was easy to maneuver and I liked the pace.


I liked how you could use it with the iPad. The course is easy to take and is divided into smaller chunks so that you can take it one part at a time.


"The course was quite enjoyable. One of my favorite parts of the course was that I could complete it at my own pace at home. This required me to be responsible in completing the course and retaining the information, which I liked. The tests after every chapter also helped in the retention of information…"
Beckett, Greenwood Village


The commentators and the overall welcoming atmosphere of the course was nice. Also the layout is easy to use. I recommend this course.


Drive Safe has served many of our Evergreen High School POMS team members over the years! They have provided excellent instruction, professional service, and most importantly, SAFE drivers on the road. We are grateful for the excellent service and local office just minutes from our Evergreen High School. Thank you Drive Safe!
READY TO START YOUR DRIVERS EDUCATION?
This does not include the mandatory Behind The Wheel instruction
to satisfy the State requirements for a drivers license.