The Benefit of Behind-the-Wheel Training
and the Convenience of Online Learning




100,000
Students Expertly
Trained

The Online be.Driving Basic program fulfills state requirements for teen drivers education, including the online course and behind-the-wheel instruction. Our online course is not only convenient, but it is also highly interactive and in-depth.The written permit test is included and can be taken at any DriveSafe center in the Denver Metro area. Once you qualify for your permit, you can start on the road to a lifetime of safe driving. During six hours of behind-the-wheel instruction, your highly-trained, state-certified instructors will utilize the DriveSafe for Life System™ to increase your confidence and help you develop safe driving habits. Each driving lesson is tailored to your needs and will focus on the 10 key skills required to be a safe driver. Let DriveSafe ease the stress of learning to drive.  Upgrade to our Online be.Driving Plus program to include your Drivers License Test, and Save!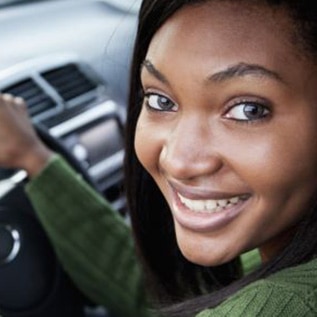 Maya D., Student, Evergreen

The customer support via phone call was outstanding, and the staff did a wonderful job of answering any questions I or my family may have had. It was a beneficial experience.
Really liked the course. Strengths: the way it was presented made it really interesting. I learned alot. NO WEAKNESSES.
Beckett, Greenwood Village

The commentators and the overall welcoming atmosphere of the course was nice. Also the layout is easy to use. I recommend this course.
I really liked doing the online courses for learning about driving. The online courses went into much detail and made it fun. It had games and made it very interactive. Also, all the workers were super nice when I went to take my permit test. Overall, I had a great experience with DriveSafe.
In comparison to the one my son took beDrivingAmerica was a lot better. My daughter enjoyed and really understood this more. Very great online class. I would recommend this to anyone.
I enjoyed the class. It was interactive and I had the ability to go back and review. It was easy to maneuver and I liked the pace.
I enjoyed the course. I enjoyed that you can go at your own pace and never have to leave the house. No weaknesses.
"The course was quite enjoyable. One of my favorite parts of the course was that I could complete it at my own pace at home. This required me to be responsible in completing the course and retaining the information, which I liked. The tests after every chapter also helped in the retention of information…"
Outstanding 30-hour online class – kept my child engaged and learned so much. The location for permit test was professional with friendly, helpful staff.
Shannon P, Highlands Ranch

All the instructors have been very positive, kind and personable with my daughter during the driving lessons. Taking the online class was easy and the website is very user friendly. I have been pleased with my daughter's overall driving experience through DriveSafe.
I felt that the course provided a lot of material to help me understand driving better.
I liked the course. It taught me things I've never heard of like the IPDE process. Some strengths are they go in to good detail when explaining things. The chapter quizzes were good too because it keeps your mind refreshed about what you just learned. There wasn't really any bad things. I think over all it's a really good course.
We are on our third teen going through your driving school courses and have been so impressed each time. Even during the Covid Pandemic, my daughter has been able to complete everything online and the communication and ease of scheduling is great. Thank you
The online class, I feel, did an excellent job of teaching me the required skills for driving. The class was easy to follow yet challenging enough for me to learn new things. The online class was, in my opinion, great in teaching me to drive.
I liked how you could use it with the iPad. The course is easy to take and is divided into smaller chunks so that you can take it one part at a time.
I really enjoyed the course. I felt like it was very easy to go through all the chapters, videos, pages, etc. I thought the review was really helpful at the end of each chapter.
READY TO START YOUR DRIVERS EDUCATION?