Meets Colorado's Requirements for
Behind-the-Wheel Instruction




140,000
Students Expertly
Trained

The Behind-the-Wheel Six program meets state requirements for behind-the-wheel instruction and is designed to help you on the road to your drivers license. During one-on-one lessons, your highly trained, state-certified instructor will help you hone your skills and build safe driving habits utilizing the DriveSafe for Life System™.  Your lessons will focus on helping you develop the 10 key skills required to be a safe driver in a positive, supportive environment. As your skills improve, your instructors will add speed and complexity to your lessons. Lessons are available seven days a week, and scheduling them is easy. Upgrade to our Behind-the-Wheel Six Plus Drive Test program to include your Drivers License Test, and Save!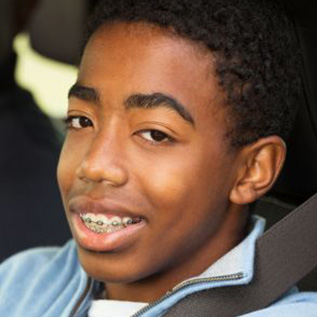 "The enrollment was smooth, and sessions were scheduled at MY earliest convenience. The instructor does everything to teach not just basic driving but essential tips of the road. My sincerest gratitude to my driving instructor and DriveSafe."
Tracy B, Greenwood Village


I've had 3 kids go through DriveSafe, and all have had a great experience. There is always someone that answers the phone when you call with questions, the classes are straightforward and concise, the driving sessions are beneficial, and my kids liked all of the drivers they had. I like how DriveSafe transfers all the students information to the DMV…very helpful.


The instructors give my daughter the most positive feed back and build up her confidence in driving. This makes our time much more enjoyable!


My instructor was patient, clear, and very kind. He gave me very helpful tips on the road during my two hour lesson and assisted me to become a more confident driver. I will most definitely recommend this company to my friends and family!


My son's first driving experience with an instructor had him really nervous, but DriveSafe Wheat Ridge was kind, reassuring and supportive! He is looking forward to his next lesson!
Thomas P, Greenwood Village


Instructor was very good at explaining driving techniques in a way that my daughter did not understand from written materials and parent behind the wheel instruction. Instructor was patient and knowledgeable. All around great!
READY TO START YOUR DRIVERS EDUCATION?