Meets Colorado's Requirements for
Behind-the-Wheel Instruction




140,000
Students Expertly
Trained

The Behind-the-Wheel Six program meets state requirements for behind-the-wheel instruction and is designed to help you on the road to your drivers license. During one-on-one lessons, your highly trained, state-certified instructor will help you hone your skills and build safe driving habits utilizing the DriveSafe for Life System™.  Your lessons will focus on helping you develop the 10 key skills required to be a safe driver in a positive, supportive environment. As your skills improve, your instructors will add speed and complexity to your lessons. Lessons are available seven days a week, and scheduling them is easy. Upgrade to our Behind-the-Wheel Six Plus Drive Test program to include your Drivers License Test, and Save!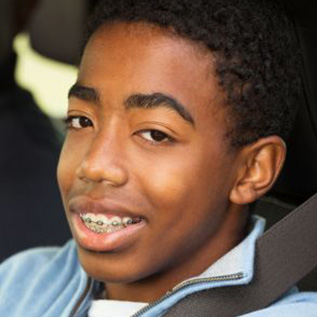 My experience with the driver instructor was overwhelming and well trained. I completely recommend DriveSafe Driving School!


"I feel so much more comfortable behind the wheel. I also have become less afraid and have come to realize that drivers on the road have every right to take it safe and slow."
Tara V, Littleton/Lakewood


Awesome driving teacher and my son enjoyed the information she shared and the tips she gave him as well. Professional and friendly- we would recommend for sure!


I really loved that we worked on the things that I wanted to work on. This was an issue I had at my other driving school, so it was amazing to drive on busy roads and the highway. He did an amazing job of pushing me out of my comfort zone and teaching so many techniques. Overall, it was an amazing lesson and experience.


The instructors were amazing! They were able to teach my son things that I'm not very good at doing… Like parallel parking! My son was nervous to be stuck in a car for 2 hours with the instructors but each time when he finished his drives he was so excited to tell me everything he had learned! It was well worth the money spent!


It was my first comfortable experience driving outside of my comfort zone! The instructor was extremely kind and understanding while pushing me to do more than I thought I could!


My daughter enjoyed all her driving experiences and learned so much in the classes!


The instructors have all been amazing. The communication from DriveSafe during this interesting time with Covid has been great. When we arrived for my daughter's last 2 hour drive, they instructor met us outside, was friendly and my daughter had a lot of fun on her drive. Great experience every time! We are very pleased and will enroll our son at the end of this year or beginning of 2021.
Leslie P, Highlands Ranch


Giving us a timely appointments even though I know they're super busy because of the covid outbreak. Also the instructors are very clear with my child and also very friendly and approachable by letting them know exactly what they need to work on and what the rules are.


Courteous, professional staff that make the new driver and parent comfortable with the entire experience. Excellent at providing feedback and things to work on for the next drive lesson.
READY TO START YOUR DRIVERS EDUCATION?