Behind-the-Wheel Six
Plus Drive Test

Meets Requirements for Behind-the-Wheel
Instruction and Includes Your License Test




140,000
Students Expertly
Trained

BEHIND-THE-WHEEL SIX PLUS DRIVE TEST
The Behind-the-Wheel Six Plus Drive Test program is an easy and convenient way to meet state requirements for your behind-the-wheel lessons and official license test. During one-on-one lessons, your highly trained, state-certified instructor will use the DriveSafe for Life System™ to help you develop the 10 key skills required to be a safe driver in a positive, supportive environment. As your skills improve, your instructors will add speed and complexity to your lessons. Lessons are available seven days a week, and scheduling them is easy. Once you have held your permit for a full 12 months, you will ease the stress of your official license test by taking it at DriveSafe. Upgrade to the Behind-the-Wheel Safe Driver program to learn potentially life-saving skills at our three-hour Defensive Skills Day, and Save!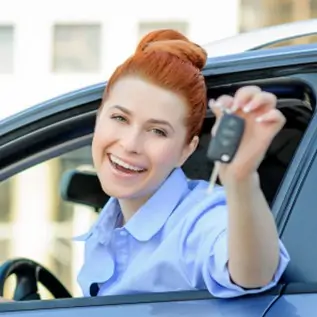 My teacher was calm, helpful, and informative.
Kelly C, Greenwood Village


DriveSafe has been a very easy, hassle free experience thus far. There is always a knowledgeable English speaking human available over the phone to answer all questions or simply schedule appointments. Our child had her initial drive last night and the instructor could not have been more helpful and friendly. DriveSafe schedules driving 7 days a week, day and night, so there is plenty of availability to choose from. It's nice to work with others that enjoy their jobs and assisting our young individuals in navigating this world.


The instructors have all been amazing. The communication from DriveSafe during this interesting time with Covid has been great. When we arrived for my daughter's last 2 hour drive, they instructor met us outside, was friendly and my daughter had a lot of fun on her drive. Great experience every time! We are very pleased and will enroll our son at the end of this year or beginning of 2021.


Before our 1:1 lesson my daughter had a true fear of driving. She drove for 2 hours, and the instructor gave her the confidence she needed to get behind the wheel more often.


My instructor was patient, clear, and very kind. He gave me very helpful tips on the road during my two hour lesson and assisted me to become a more confident driver. I will most definitely recommend this company to my friends and family!


Examiner was friendly and professional. The whole process was easy and painless.
READY TO START YOUR DRIVERS EDUCATION?