After passing the written permit test and putting in the hard work practicing behind the wheel, taking the drivers license road test is the final box to check before applying for a drivers license. If you're an aspiring motorist yourself, you are most likely well aware of the excitement and nervousness that comes with scheduling the road test. The idea of being done with the written test and driver training and officially being a licensed driver is exhilarating, but the thought of putting these skills to the test for someone else to evaluate naturally causes many student motorists to tense up.
The good news is that with enough practice and preparation, you can feel confident in your ability to ace your road test.
To help you do that, here are a few pieces of information and helpful tips to keep in mind when preparing for your on-the-road exam:
In This Article
Under 18? Complete Any Applicable Colorado Drivers Ed Requirements After the Written Permit Test
If you're under 18, certain requirements must be met before you can apply to get your drivers license. After completing the written permit test, minors must hold a learners permit for 12 months before applying for a drivers license, and they must also log 50 hours of behind-the-wheel training in motor vehicles (at least 10 of which take place at night) with a licensed adult who is at least 21 years old.
Student drivers who are 15 years old must also complete at least six hours of behind-the-wheel training with a state certified driving instructor, though teens who are 15 1/2 can substitute this requirement by taking a four-hour advanced driver awareness course instead. For those who do not have any certified driving instructors within 30 miles of where they live, adding 12 additional hours to the 50 hour log (62 total) can take the place of these requirements.
Practice Near the Driving School Where You Will Meet for Your Driving Test
Most driving skills tests will take place near the organization that you schedule your test through. Generally, you can schedule the driving test with a Colorado-approved driving school or through the DMV, though road tests are currently only being conducted through driving schools due to the pandemic limiting the available DMV services.
Regardless, practicing near the organization where you will meet the driving instructor responsible for issuing your road test is a good idea. Getting used to that area will help you become familiar with the nearby road signs, intersections, road conditions, traffic lights, and speed limits. This can build confidence, as you will already know what to expect ahead of time.
Talk with Those Who Have Recently Taken the Colorado Driving Test
While every driving road test is a bit different due to which driving instructor is issuing the driving test, where the test is conducted and what unique traffic conditions happen to be present that day, it's always helpful to learn from the experiences of others. If you have any peers who recently took the road test, reaching out to hear what the test involved, how they did, and anything that they would have done differently is a great way to gain valuable insight on what areas are important to focus on.
Take Free Written Permit Tests That Are Specific to Colorado
Even if you've already taken the written test in order to get your permit, taking practice versions before your driving test can serve as a valuable refresher in recognizing road signs, correctly interpreting what the different lines on the road indicate, etc. There are many free practice tests online that are specific to Colorado's state driving test. While you can always glance over the drivers manual to jog your memory, these tests offer a more engaging way to study.
Drive With a Variety of Supervisors If Possible
While it's important to socially distance and limit interactions at the moment, it's generally helpful to drive with a variety of qualified, trusted adults before taking your road test. For one, you'll receive more well-rounded feedback. What one supervisor notices another may overlook, and the more constructive criticism you receive, the more effectively you'll be able to pinpoint where you can improve as a driver before it comes time to take your test.
Another reason driving with different supervisors is helpful is because doing so can help you feel more at ease around the driving instructor issuing your driving test. If you mainly only drive with one person, such as your parent, it is easy to become comfortable around that person and accustomed to that person's direction and feedback style. A common reason students make mistakes during the road test is general nervousness, and you can combat this in part by learning how to remain confident no matter who you are driving with.
Focus on What the Road Test Will Be Graded On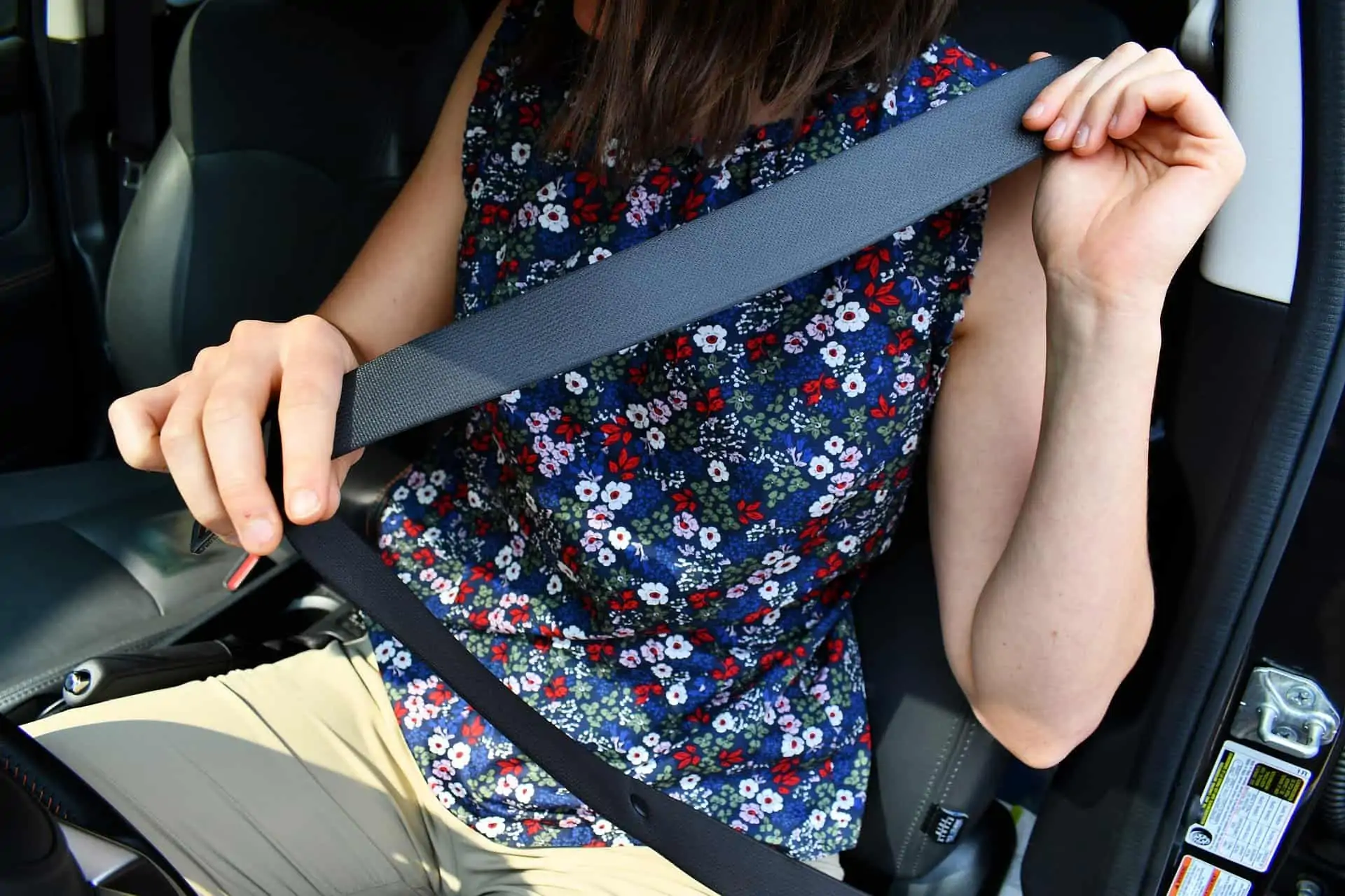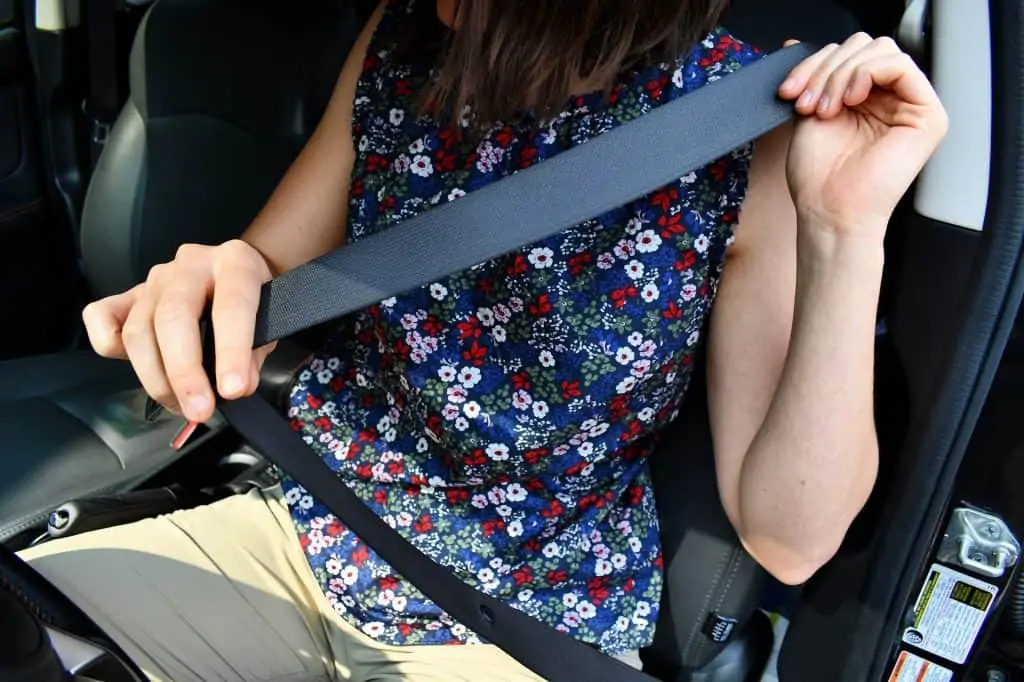 The point of the road test is to analyze your skills behind the wheel and your understanding of traffic laws to ensure that you have the ability to keep yourself and other parties on the road safe. While all road tests will involve slightly different directions and evaluate slightly different tasks, you can be prepared by focusing on the most common points of interest.
Some important things to remember are:
Put on your seatbelt, and adjust the mirrors before starting the vehicle. Getting in the habit of doing this will demonstrate to the instructor that you have developed a safe pre-driving routine.
Remember where your hands should be placed on the steering wheel. In Colorado, the rule is to keep your hands positioned at 9 and 3 while driving as well as to utilize the hand-over-hand method when turning. This is a point that your instructor will be grading, so avoid the temptation to drive with one hand, regardless of how many other drivers you see doing just that.
Practice reverse parking and backing out. Getting in the habit of conducting head checks before backing out of or safely reversing into a parking spot is something that most test issuers require.
Don't speed or drive too slowly. Speed limits are designed to allow for a safe flow of traffic, as driving too fast or too slow can pose risks to yourself and other drivers. Demonstrating that you can keep up with traffic by maintaining or adjusting your speed as needed is a big sign that you're a competent motorist.
Be able to recognize and obey road signs and traffic lights. You may experience less common road signs during your road test, such as if you encounter school zones or come upon merging lanes due to construction. Be prepared by studying all of the road signs in the Colorado drivers handbook (which you can read here) rather than only focusing on the more pervasive ones. Similarly, familiarize yourself with the more rarely seen traffic lights, such as red and yellow flashing lights.
Identify who has the right of way. Being able to determine the right of way is something driving instructors look for, and it's also something that many new drivers get confused about. To become fluent in intersection rules, practice driving in areas where figuring out who has the right of way is necessary, such as at uncontrolled intersections. The basic rule is that the car that arrives first gets to go first, and if it's unclear who showed up first, the car on the right has the right of way.
Follow best practices for turning and changing lanes. When changing lanes, always look ahead of you, beside you, and behind you to make sure you can safely move over to the next lane without causing another car to have to slow down to let you in. Additionally, the manual states that you must have your turn signal on for at least 100 feet when in urban or metro areas where the speed limit is under 40 mph. When the speed limit is over 40 mph, you must signal for at least 200 feet.
Watch out for pedestrians and bicyclists. When turning, always look out for pedestrians and bicyclists, especially near crosswalks, pedestrian crossing signs and bike lanes.
Use your signals and know the corresponding hand signals. Many drivers unfortunately fail to use their turn signal, but using it at the appropriate time is an important part of the road test and safe driving practices in general. Use your signal any time you are turning onto another street, entering a driveway, changing lanes, merging onto the freeway, pulling off onto the side of the road, or leaving a parking space.
Brake gradually. Unless there is a legitimate need to brake suddenly, it's important to gradually come to a stop. Paying attention to your surroundings, changing lanes with enough notice, and allowing adequate space between you and the vehicle in front of you are all ways to avoid slamming on the brakes.
Avoid rolling stops. A rolling stop is when drivers approach a stop sign or intersection that requires them to stop, but instead of coming to a complete stop, they slowly roll on through. Even if it appears safe to continue through, there could be a hazard that is hard to see. Play it safe, and brake with enough notice to gradually come to a complete stop behind the stop sign or white line before continuing on your way.
Stay in your own lane. Staying centered in your own lane is an important part of driver safety, especially when turning, as merging into another lane can result in a collision.
Know how to operate all vehicle controls. In the event that it starts raining or snowing, it's important to know how to use your windshield wipers, windshield wiper fluid, etc. It's also a good idea to look up the expected weather conditions for the day of your test so that an unexpected change in weather doesn't throw you off.
Know What Documents You Will Need
As stated earlier, the DMV is currently not offering road tests, but when it comes time to get your license or for future reference when the DMV does conduct them again, you can find the list of required documents here.
Generally speaking, the only thing you'll need to present when you show up for your road test through a driving school is your permit, but it's always a good idea to call the school and double check. During the pandemic, personal hygiene items are important, such as a face mask and hand sanitizer.
Do What You Can to Calm Your Nerves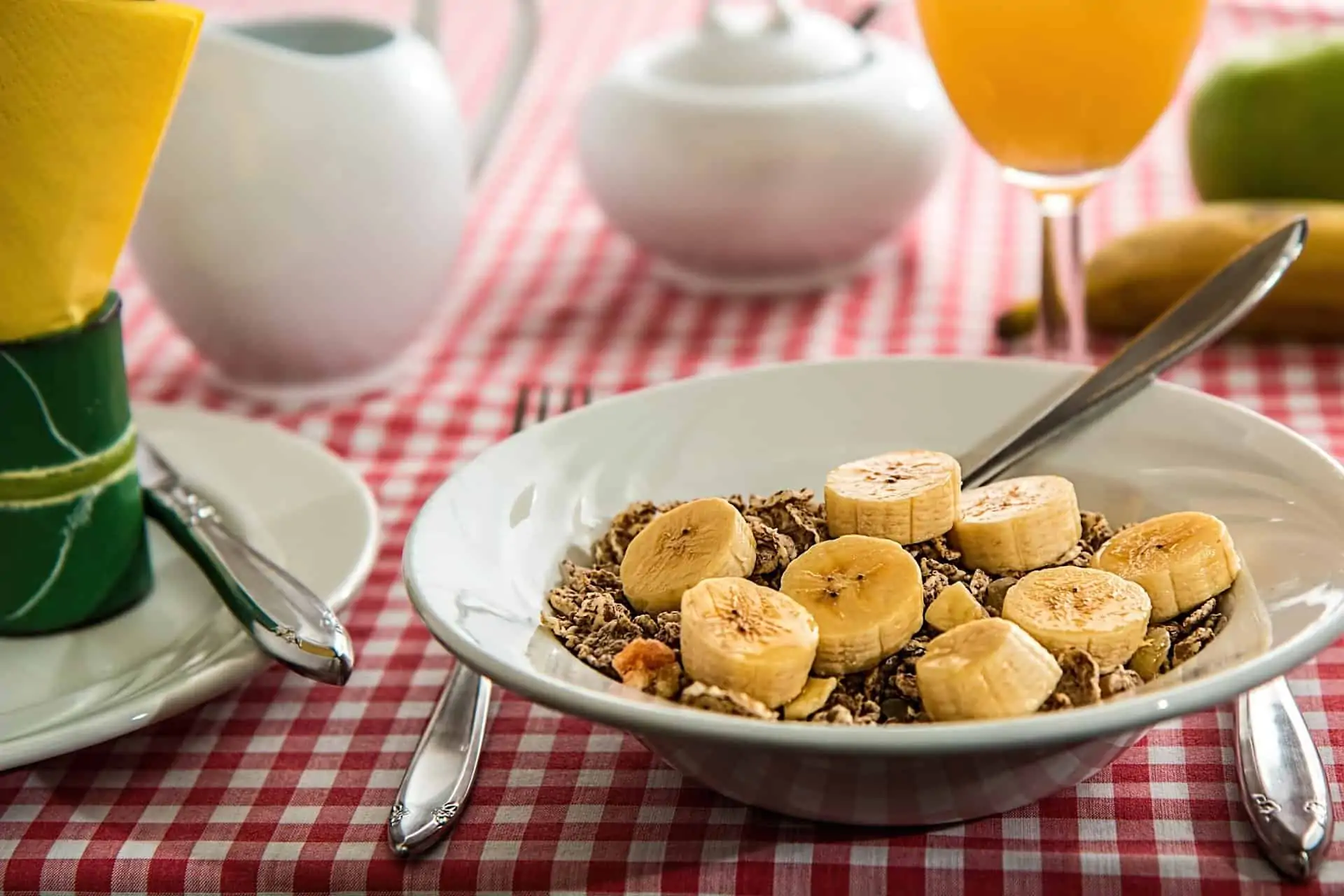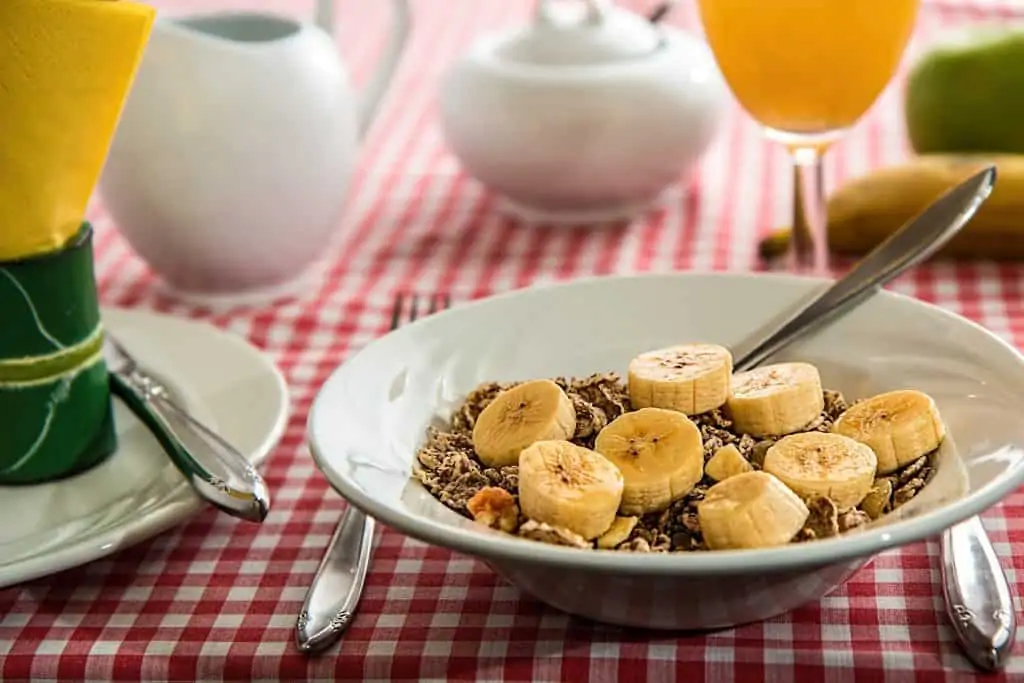 For most student drivers, experiencing some nerves is an inevitable part of the road test experience, but there are steps you can take to keep these jitters to a minimum, such as:
Schedule a driving lesson with a professional driving instructor before your test. Some driving schools offer packages that include a driving lesson before you take your road exam. This can be a good way to get feedback from a professional as well as get comfortable operating the driving school's vehicles.
Arrive early for your test. Rushing to get to your test on time can create a feeling of frenzy that sets an anxious tone for your test, so do what you can to get there with at least a few minutes to spare.
Schedule your test for the morning if possible. This way, you can get the test out of the way early in the day rather than waiting in anticipation for hours.
Get enough sleep. Adequate sleep will help you feel refreshed and ready to tackle the task-at-hand rather than fatigued with a foggy mind.
Eat a good breakfast and limit caffeine. An empty stomach and an excess of caffeine can worsen feelings of anxiety, so try to arrive energized by a good night's sleep and a nourishing meal.
Focus on the road rather than on how your driving instructor is reacting. Many students get distracted by trying to read what the instructor is thinking, which can lead to careless mistakes. If you keep your eyes on the road, you should do just fine.
Closing Up
Hopefully this information helps clarify what you can do to ace your road test and earn the privileged title of a legally licensed Colorado driver. Success comes down to practicing behind the wheel, brushing up on traffic signs and laws, seeking honest feedback, utilizing available resources, and taking steps to stay calm on the day of your test. If you can do this, you should feel ready and confident that you'll pass the road test with flying colors.
Schedule Your Road Test With DriveSafe Today!
DriveSafe Driving Schools has helped train over 100,000 students on how to become safe drivers, and we'd be honored to help you on your journey to obtaining your license by issuing your road test!
Our road tests are issued by our friendly, state-certified instructors, and all of our road tests include personalized feedback.
Schedule your road test with us today, or if you feel you need more practice behind the wheel, browse our services to see how we can help. Regardless of what your drivers education goals are, we are here to support you on your way to achieving them!