Driving Classes Denver, CO
Become a licensed driver with State-Certified Driving Classes!
Depending on your age, the state requires different driver education requirements. Each student's learning needs and budgets vary, so DriveSafe Driving Schools offers comprehensive in-person classes, online drivers ed, accelerated programs, and behind-the-wheel driving lessons. 
Explore our drivers education program options below so you can determine the best route for you to meet your learning requirements, prepare for your driving test, and become a safe driver for life! 
How Much Does It Cost to Go to a Professional Driving School? 
The amount of classroom education and driver training your age group requires will determine the cost. At a professional driving school, the cost also ranges because many students bundle their course requirements with permit tests, behind-the-wheel training, defensive skills courses for insurance discounts, and license tests, all of which are offered through DriveSafe. 
Comprehensive Drivers Education 
Between our Basic, Plus, Safe Driver, and Premium Safe Driver packages, our driving school offers a variety of driving classes that can accommodate various budgets and schedules and meet the needs of new drivers and senior drivers alike.
At a minimum, you will be able to meet Colorado's state-required education and fulfill your behind-the-wheel requirements for your age group. Many students bundle their driver education with more training to increase their chances of successfully passing their written and road tests. Review the full list of Comprehensive Drivers Ed benefits below: 
30-Hour Classroom
program in as little as four days will help you pass your Permit Test.
6 Hours of Driving Lessons
with State-Certified instructors.
3-Hour Defensive Skills Day:
Learn life-saving skills including skid control, defensive maneuvers, collision avoidance techniques, and more. 
4-10 Additional Hours
of behind-the-wheel instruction: driver training tailored to areas of improvement so students can increase confidence and become safe drivers for life 
Drivers License Test with DriveSafe:
We offer driving tests in a friendly, familiar, and supportive environment. 
DriveSafe for Life Guarantee:
Allows all DriveSafe students to meet with an instructor to address any issues or questions they have, anytime, forever.
Car Insurance Discounts
may apply.
Flexible Scheduling
options.
Confidence-Focused Curriculum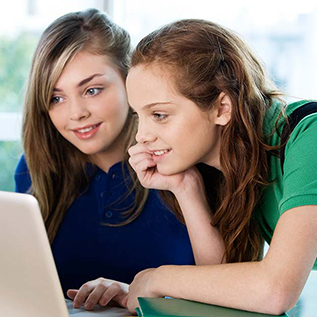 Our online drivers education programs bring DriveSafe Driving Schools' expertise plus the convenience and flexibility of online learning.
Our drivers ed online course fulfills Colorado's requirements for 30 hours of drivers ed classes in a self-paced, web-based learning platform. We use e-learning best practices to ensure students are engaged with the content and learn the rules of the road and defensive driving techniques. Additionally, many students include behind-the-wheel training classes as part of their online driver education packages. 
Online driving classes are an excellent way to prepare for your permit test to receive your Colorado minor driving permit. 
Expanded Drivers Awareness Program 
If you are 15 ½ years or older, you are eligible to take a 4-hour intensive driver's education course to meet Colorado state drivers education requirements. For busy teens, this accelerated course option helps streamline your path to passing your driving test and obtaining your driver's permit. 
Many of our students bundle our Expanded Driver's Awareness Course with some or all of the following benefits:
Because all of our students vary in their learning processes, we encourage you to explore all of our Expanded Drivers Awareness Programs here to determine the best recipe for success on your driving test.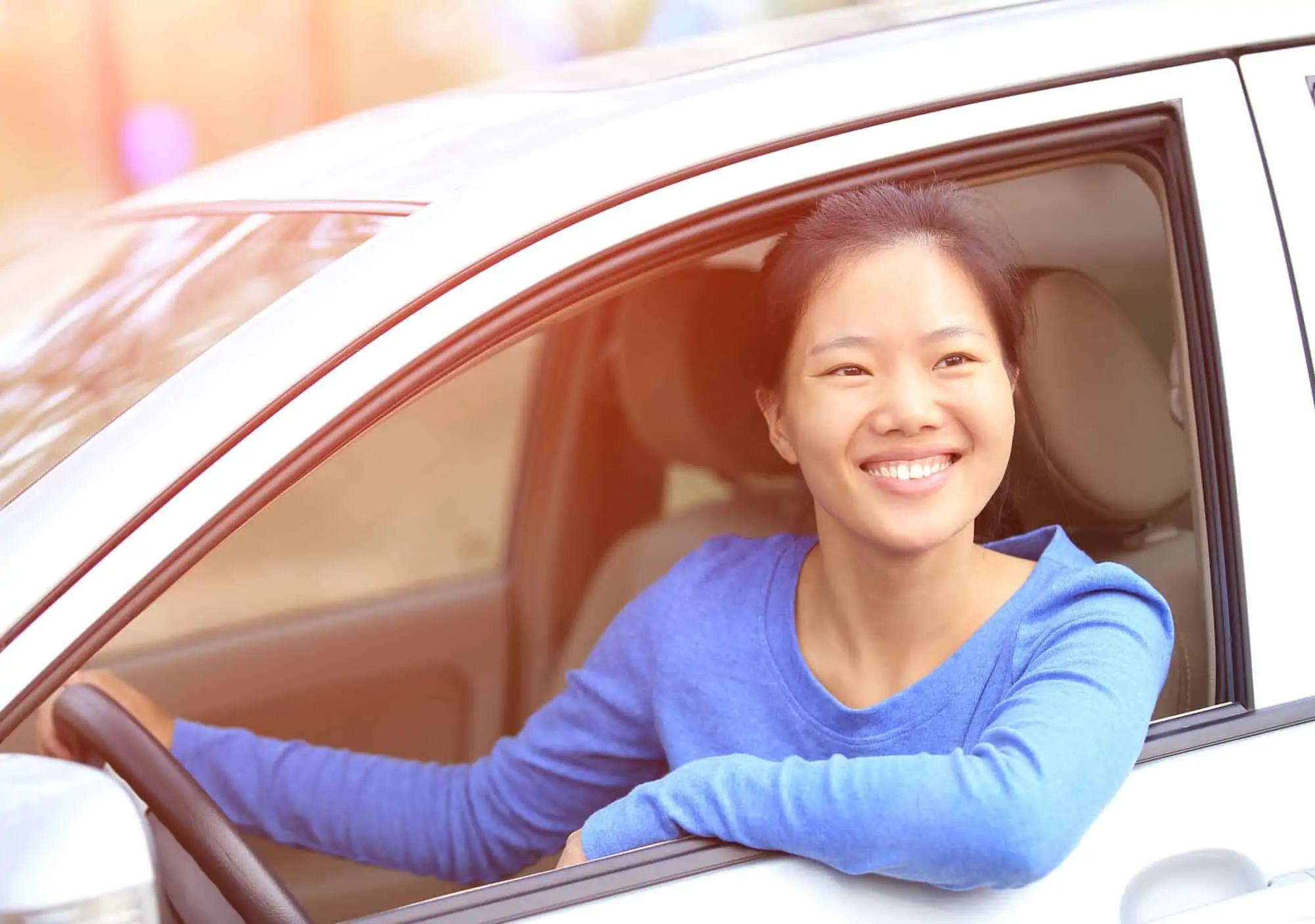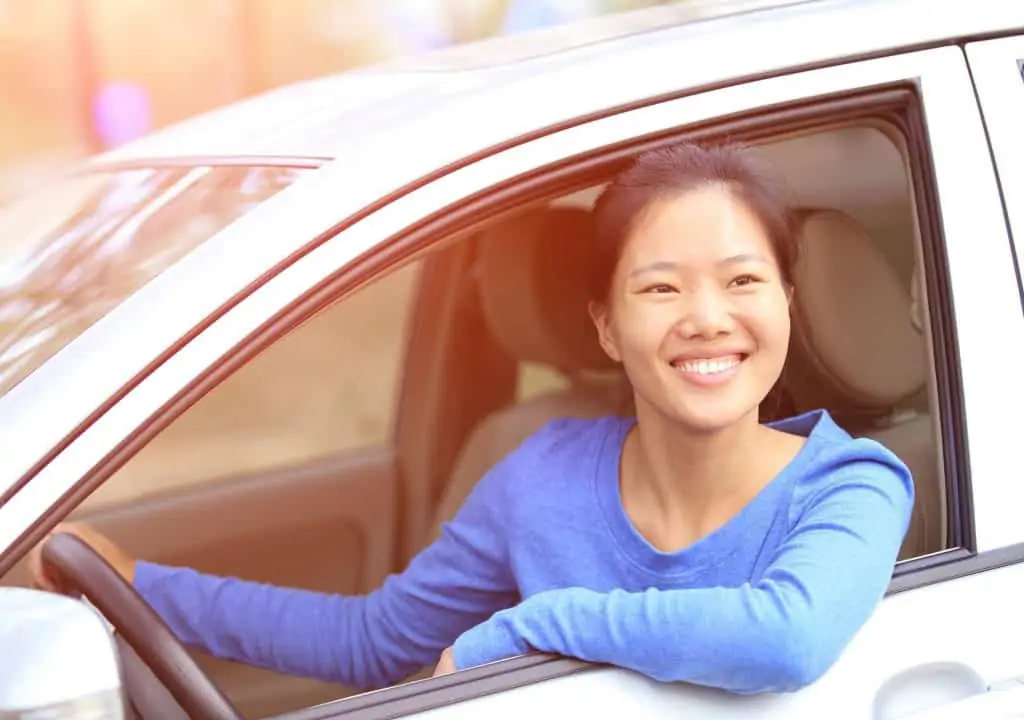 WHAT ARE THE REQUIREMENTS FOR DRIVING LESSONS IN COLORADO? 
We offer several programs that develop your driving skills, prepare you to pass your license test, and help you become a safe and confident driver for life. 
The driver license test examines a driver's ability to operate a motor vehicle and adhere to driving laws and best-practices. Our qualified instructors emphasize the safety reasoning behind traffic laws and regulations, and help you develop best driving practices during your Behind-The-Wheel training sessions. 
Students have the option to
accompany their 6-Hour Behind the Wheel Training with:
HOW MUCH DOES IT COST TO TAKE DRIVING LESSONS? 
Driving lessons vary in cost because every student's learning journey differs. Many students require professional instruction and additional practice to fully develop their confidence and driving skills. For others, meeting their minimum training requirements and practicing with a legal guardian on their own drive time is enough. Wherever you fall on the spectrum, you are worth the time and investment it takes to achieve your driving goals, whichever program you deem fit for you. 
Recommended

99.2% of our students recommend DriveSafe

BEHIND-THE-WHEEL
SIX
BEHIND-THE-WHEEL
SIX PLUS DRIVE TEST
BEHIND-THE-WHEEL
10 HOURS
BEHIND-THE-WHEEL
20 HOURS
$549.00
$649.00
$849.00
$1699.00

Six Hours of Behind-the-Wheel Instruction

Drivers License Test

4 Additional Hours of Driving Lessons

14 Additional Hours of Driving Lessons

Behind-the-Wheel Progress Tracker

DriveSafe for Life Guarantee™

PRACTICE DRIVE TEST

SAFETY EVALUATION

ONE HOUR SPECIAL FOCUS DRIVE

TWO-HOUR DRIVING LESSON

OTHER BEHIND-THE-WHEEL OPTIONS

$89.00
$299.00
$119.00
$195.00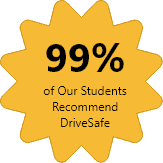 Behind-the-Wheel Six

$549.00

Six Hours of Behind-the-Wheel Instruction

Behind-the-Wheel Progress Tracker

DriveSafe for Life Guarantee™
Behind-the-Wheel Six Plus Drive Test

$649.00

Six Hours of Behind-the-Wheel Instruction

Drivers License Test

Behind-the-Wheel Progress Tracker

DriveSafe for Life Guarantee™
Recommended


Behind-the-Wheel 10 Hours
$849.00

Six Hours of Behind-the-Wheel Instruction

4 Additional Hours of Driving Lessons

Behind-the-Wheel Progress Tracker

DriveSafe for Life Guarantee™
Behind-the-Wheel 20 Hours

$1699.00

Six Hours of Behind-the-Wheel Instruction

14 Additional Hours of Driving Lessons

Behind-the-Wheel Progress Tracker

DriveSafe for Life Guarantee™